Regular price
Sale price
$12.99 USD
Unit price
per
Sale
Sold out
Share
"May the guiding hands of God be on my shoulders,
may the presence of the Holy Spirit be on my head,
may the sign of Christ be on my forehead,
may the voice of the Holy Spirit be in my ears,
may the smell of the Holy Spirit be in my nose,
may the sight of the company of heaven be in my eyes,
may the speech of the company of heaven be in my mouth,
may the work of the church of God be in my hands,
may the serving of God and my neighbor be in my feet,
may God make my heart his home,
and may I belong to God, my Father, completely."
- Lorica of St Fursey (translated from the original Old Irish by Paul C. Stratman in Prayers from the Ancient Celtic Church)
☦️
A lorica is a "shield prayer" or "armor prayer" originating in the monastic tradition of medieval Ireland (commonly referred to as "Celtic Christianity"). The most famous example of this form of prayer is the Lorica of St Patrick. St Fursey (or Fursa as he's known outside of the British Isles) composed his lorica sometime in the early 7th century. 
St Fursey was born circa 567 and was baptized by St Brendan the Navigator. He is known for the miracles he performed, his missionary activity, and for a series of visions he began experiencing as a youth. Among these visions was a prophecy foretelling the famine that struck Ireland fourteen years after his repose, and a vision of Paradise and hell, which some believe to have been a source for Dante's Divine Comedy. His vita was recorded by St Bede in his work History of the English Church and People.
St Fursey is commemorated in the Orthodox calendar of saints on January 16 (January 29 OS) as "St. Fursey of Burgh Castle, enlightener of East Anglia and Langy." 
Further reading:
☦️☦️☦️
Subscribe to product updates to be notified when new products are added!
☦️☦️☦️
Our posters are made in the USA with environmentally-friendly manufacturing processes, and are printed on 176 gsm (65 lb) white cardstock. 
View full details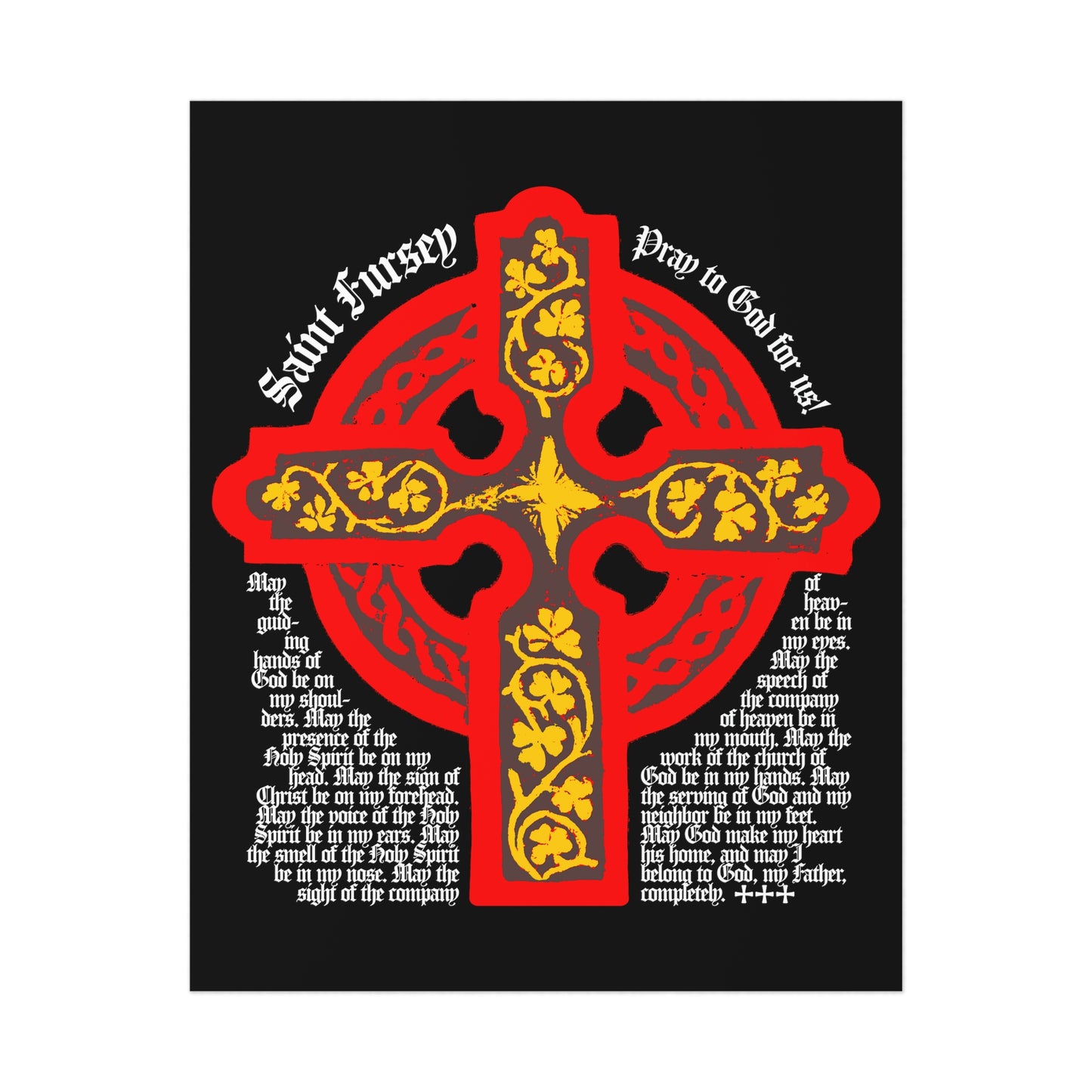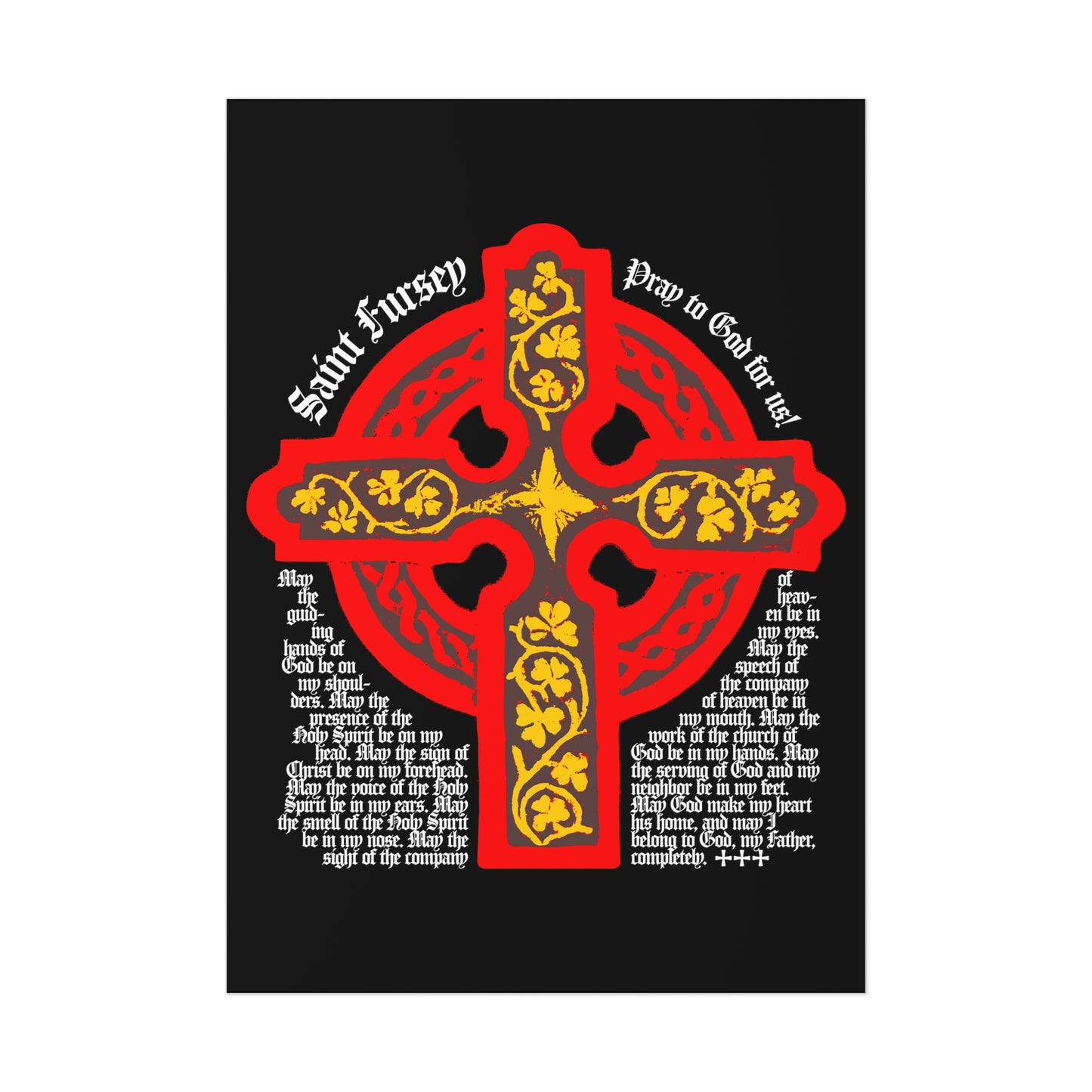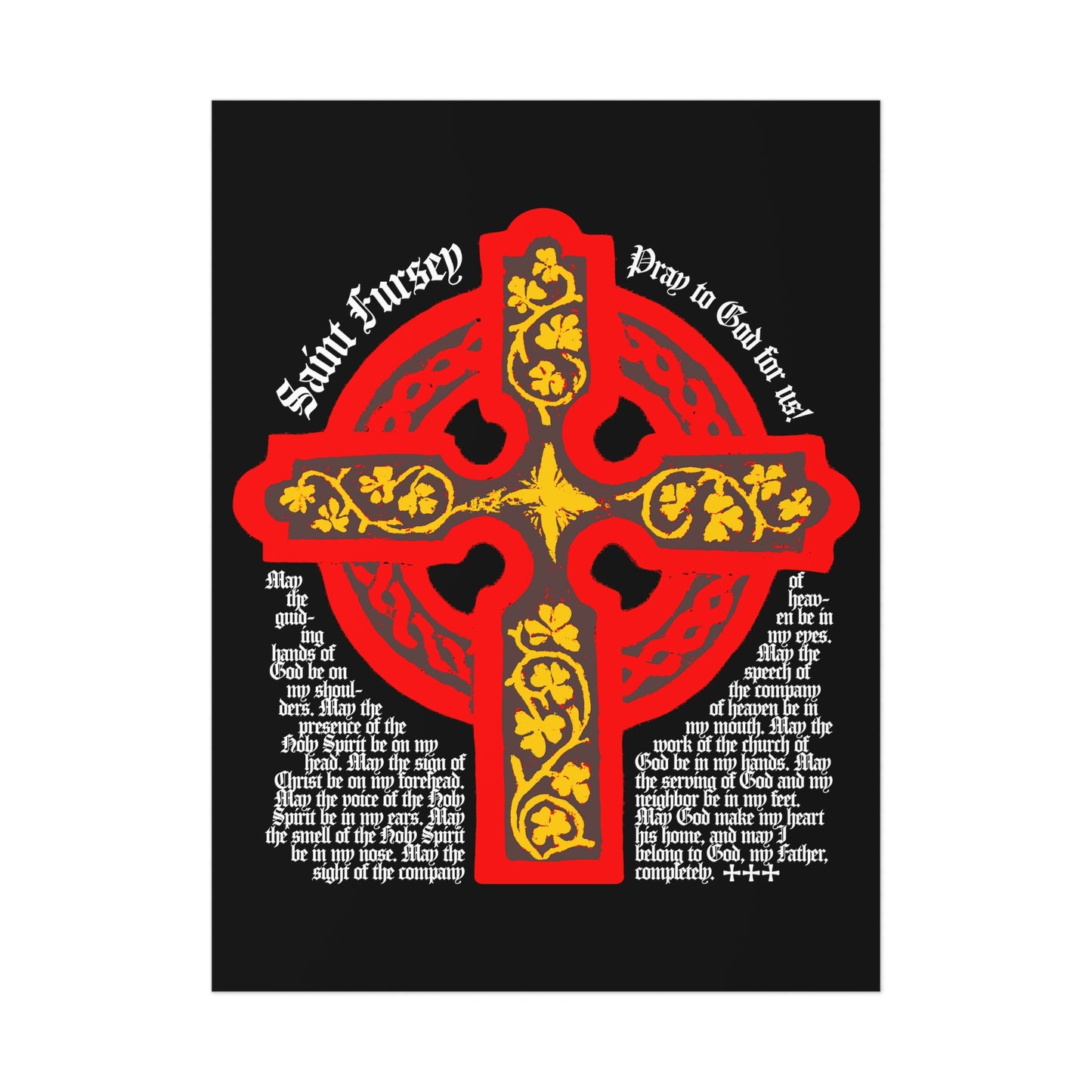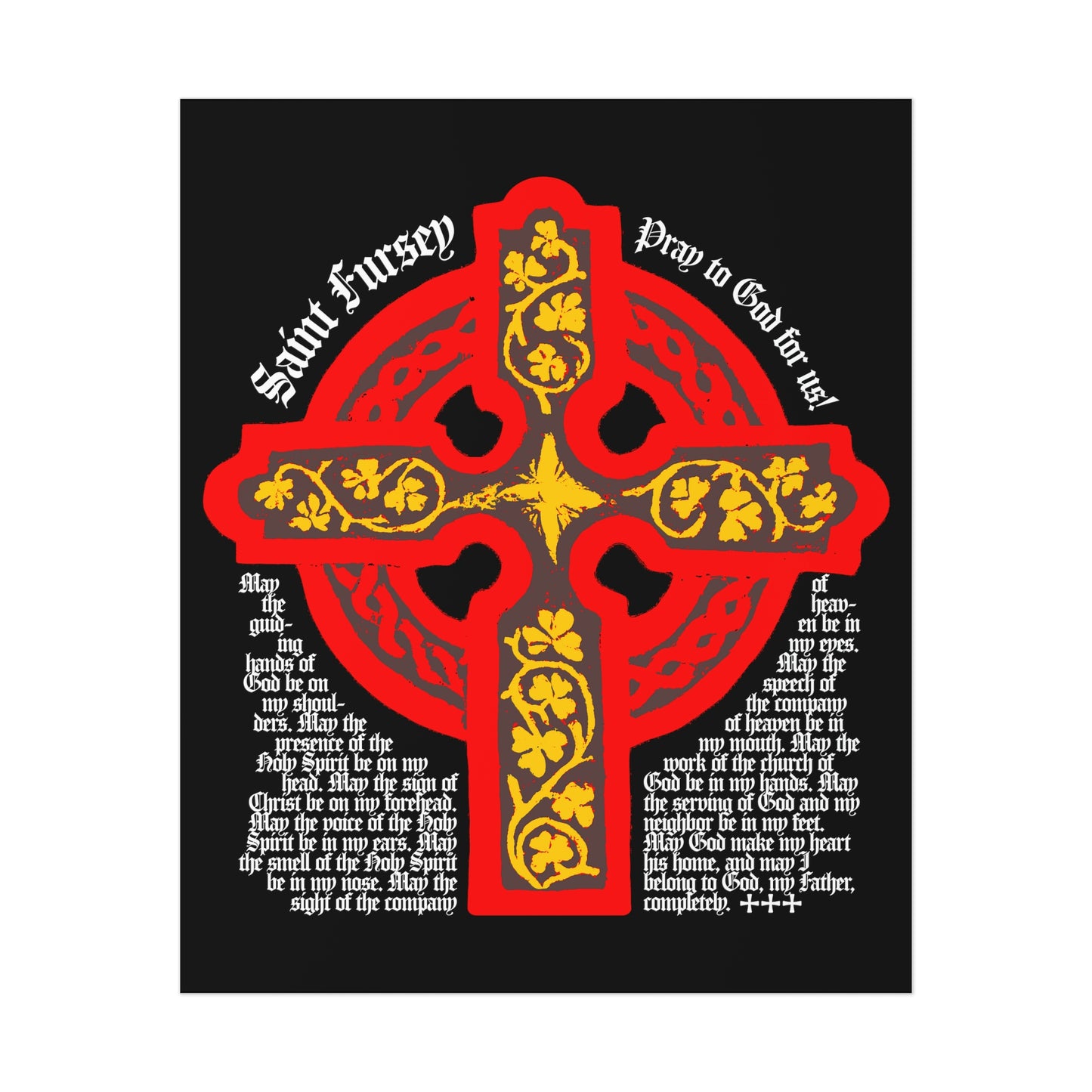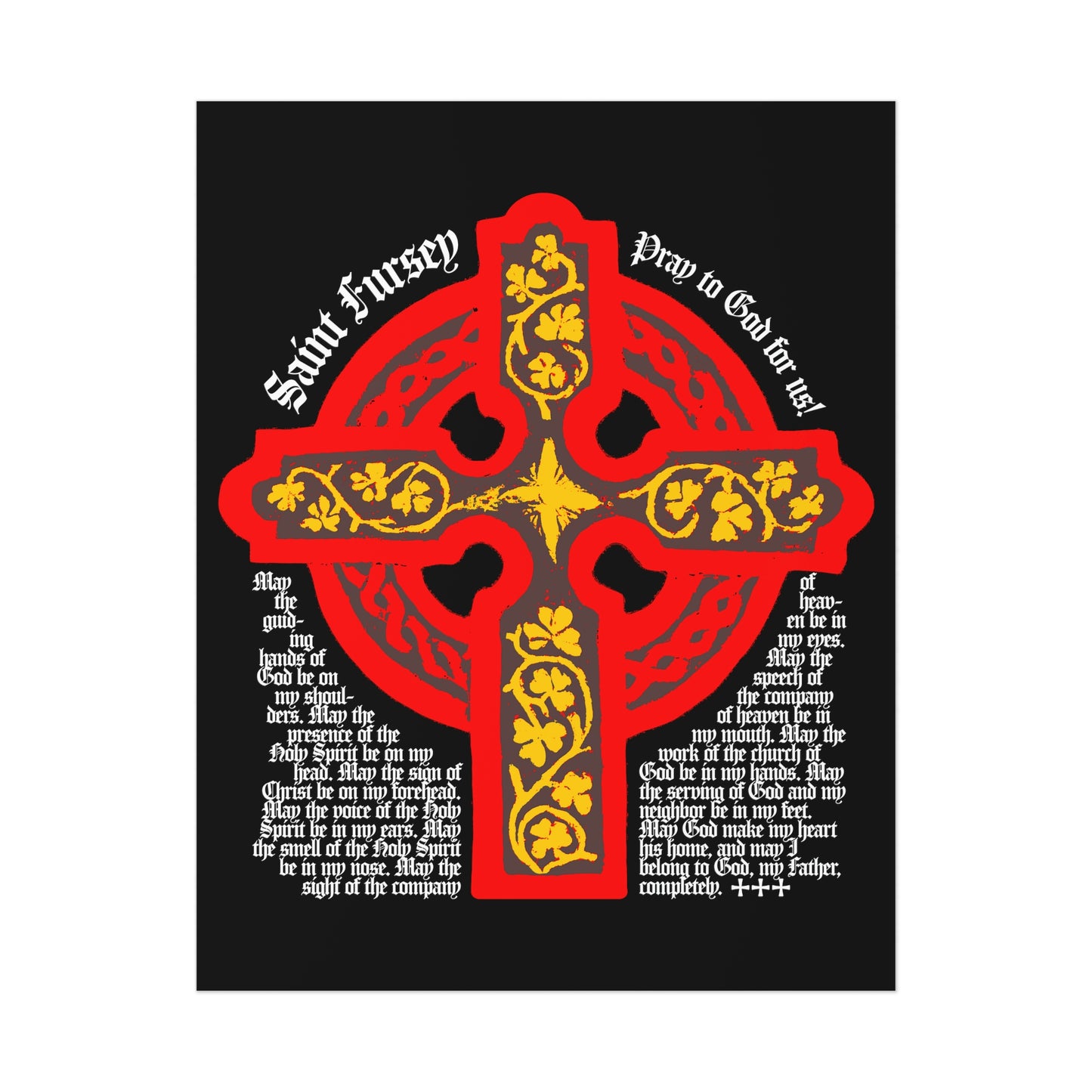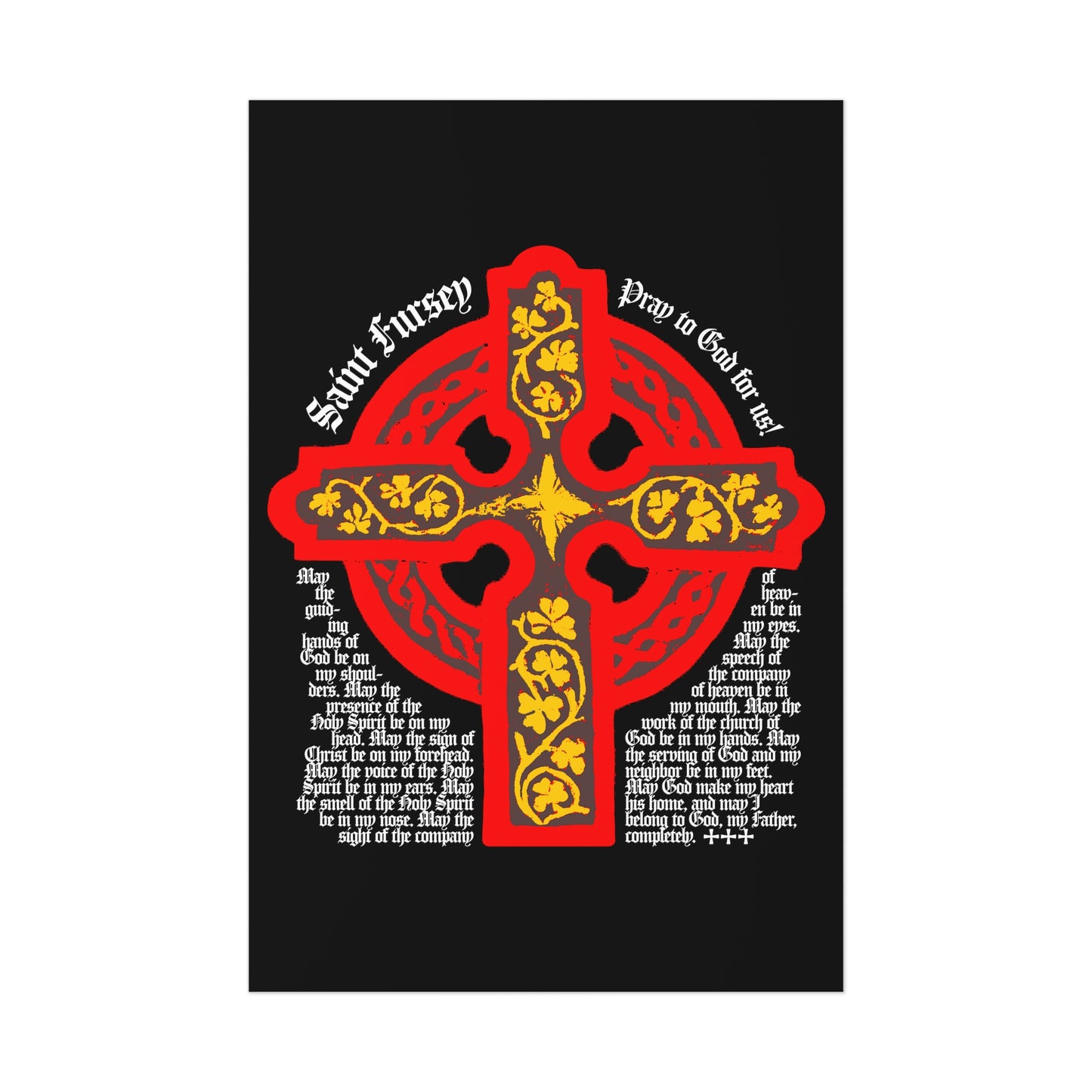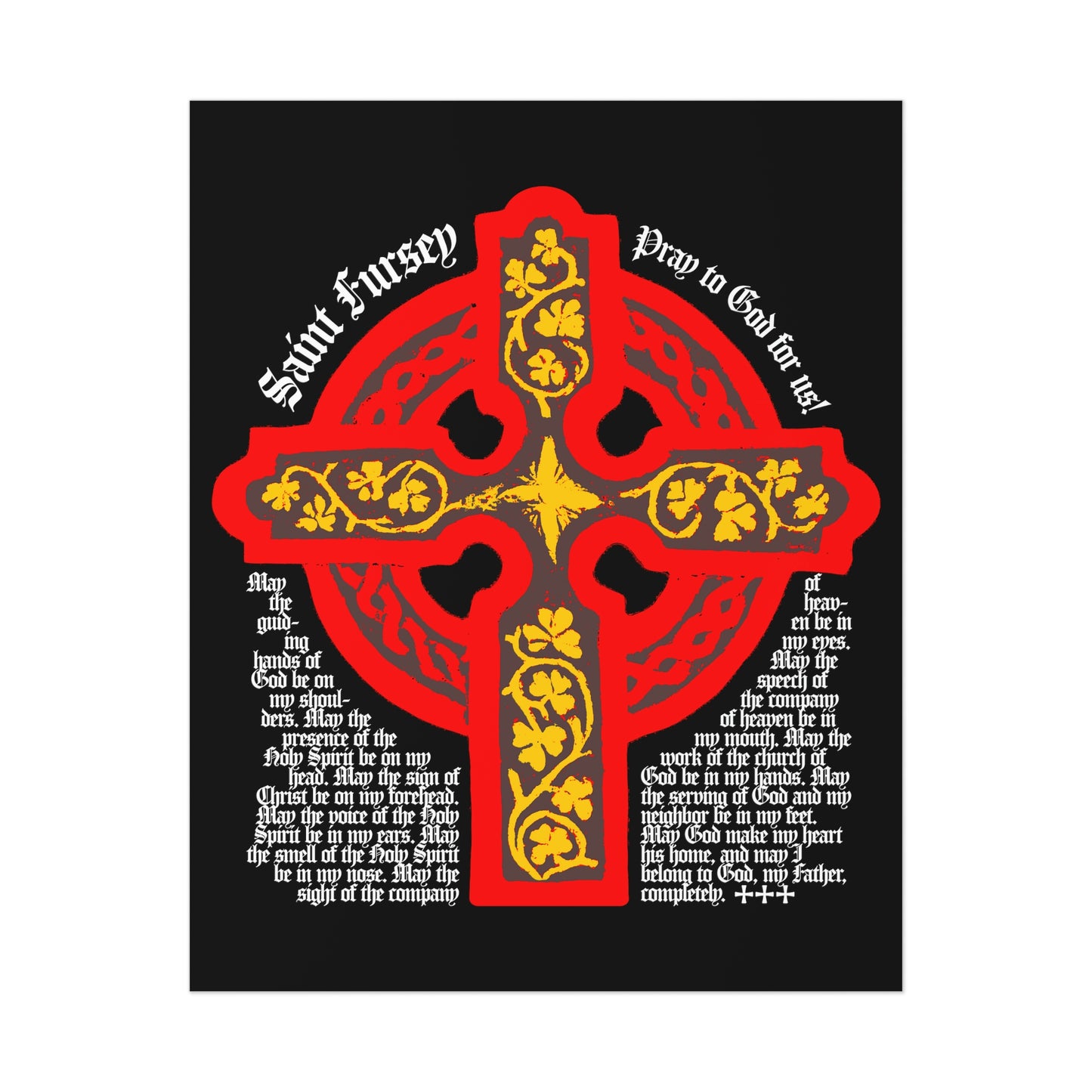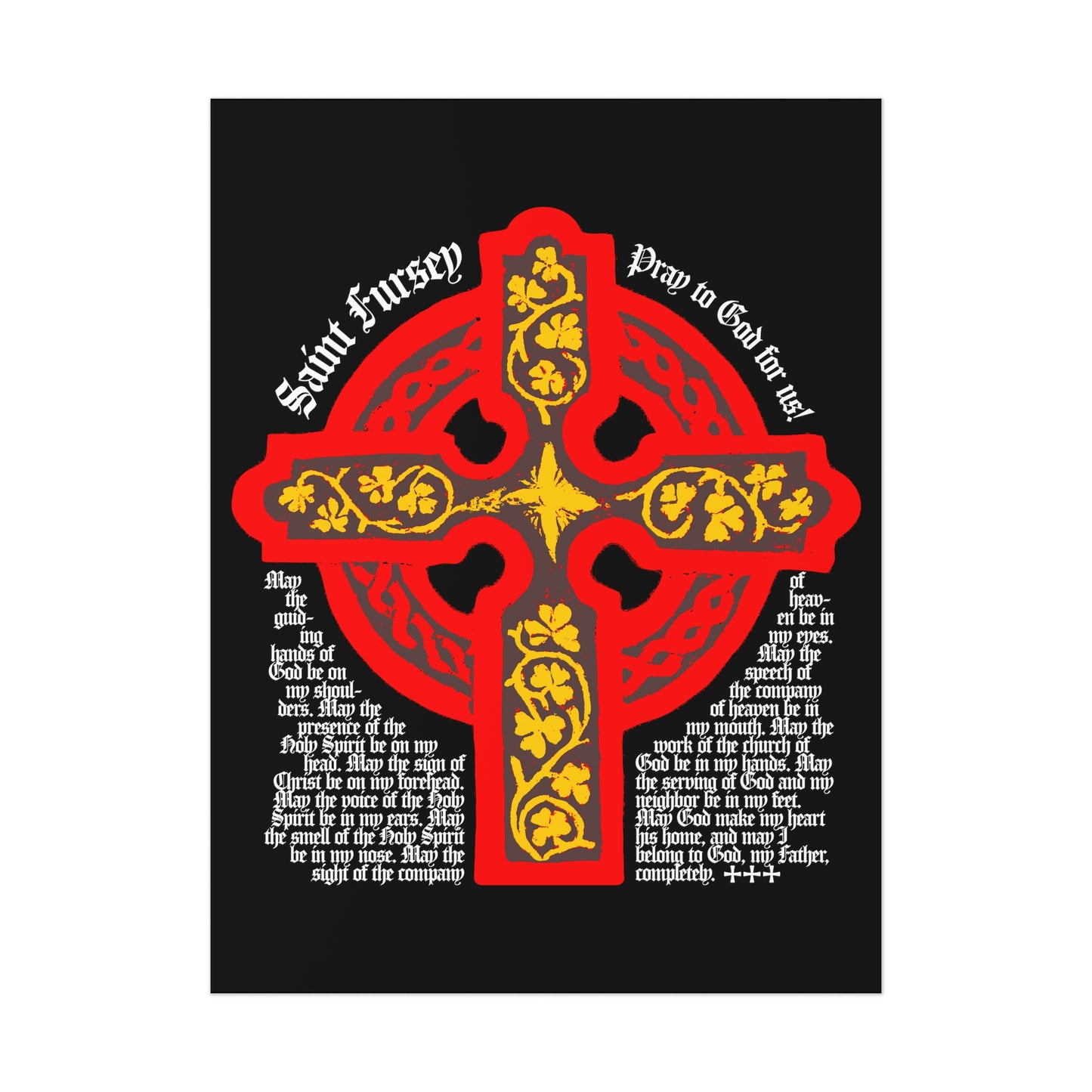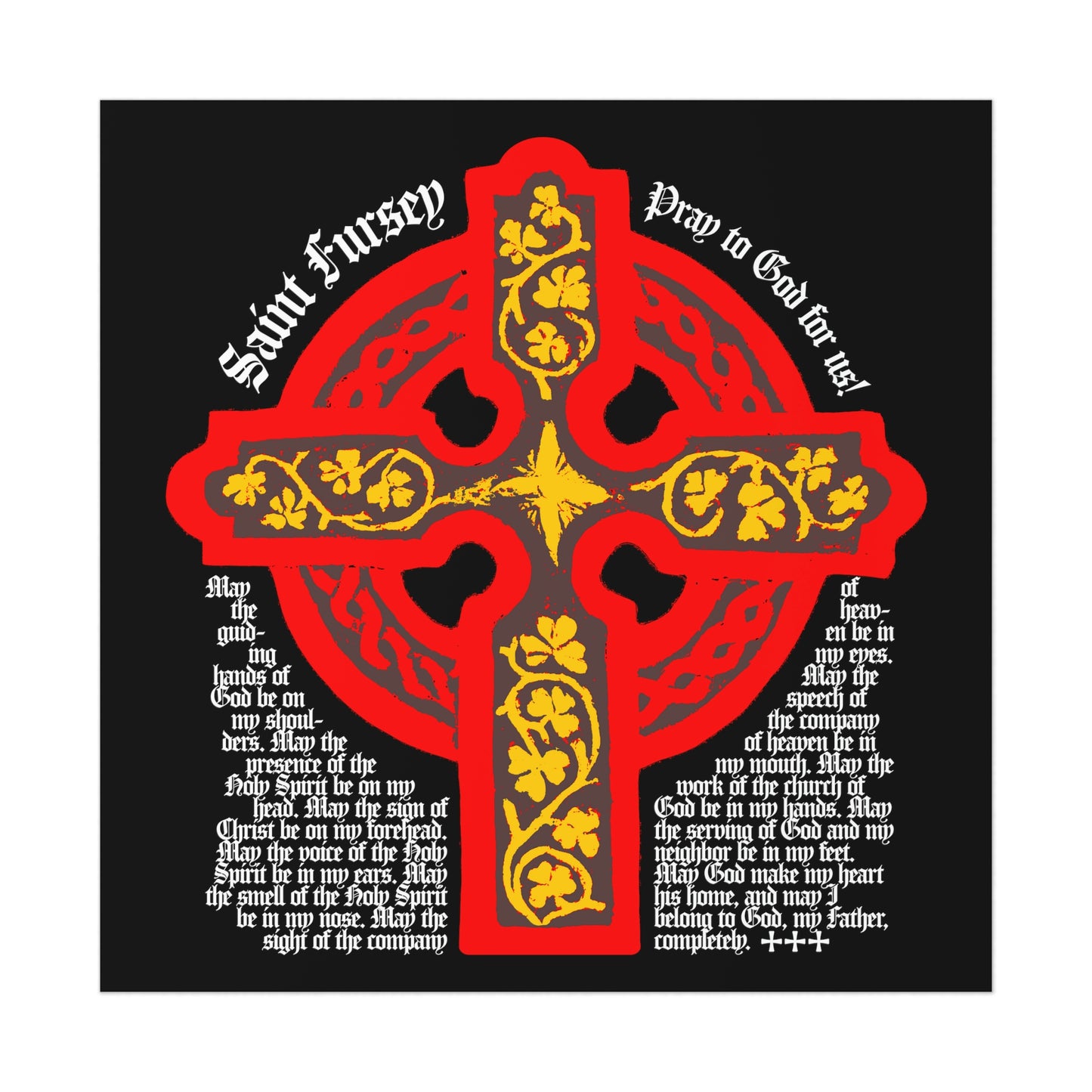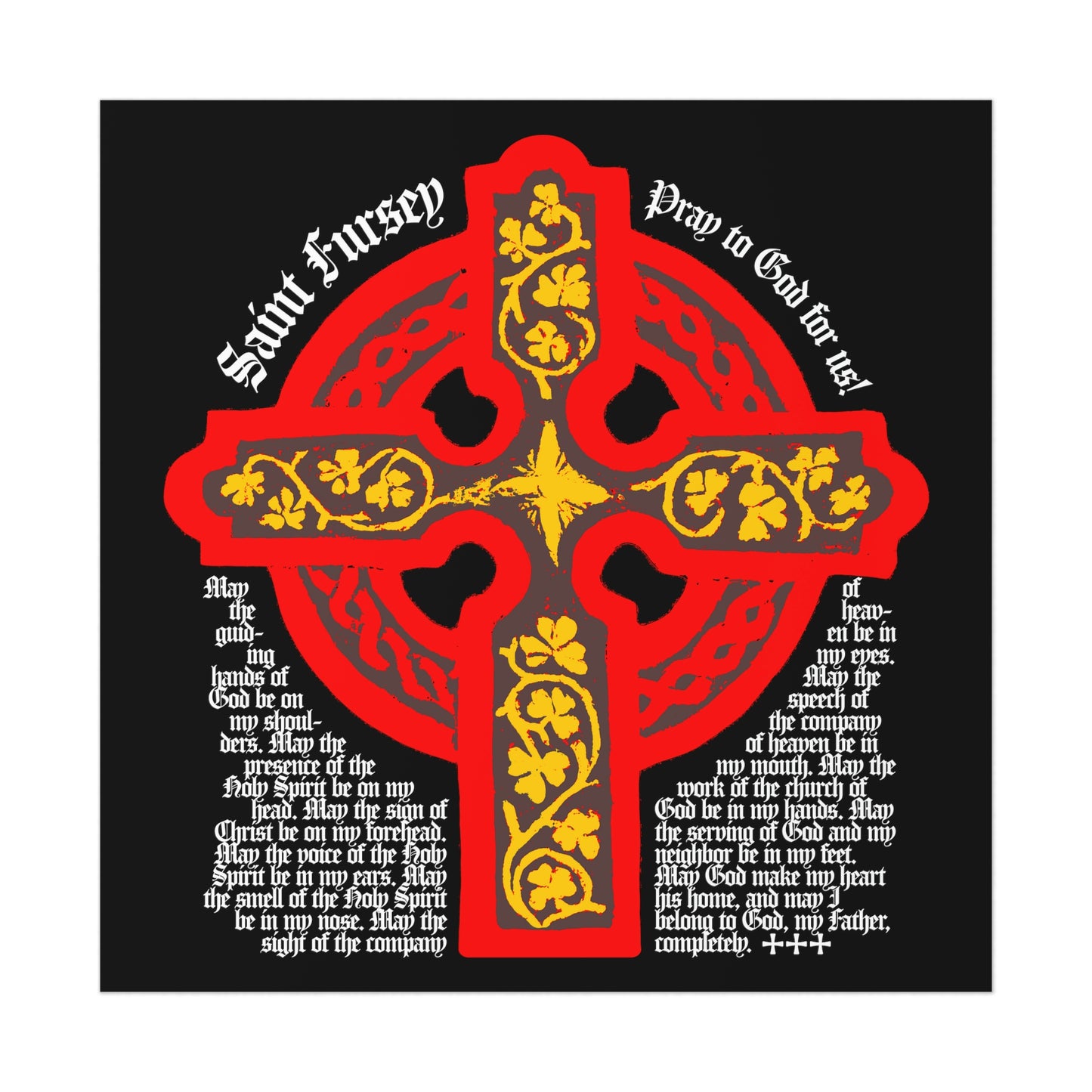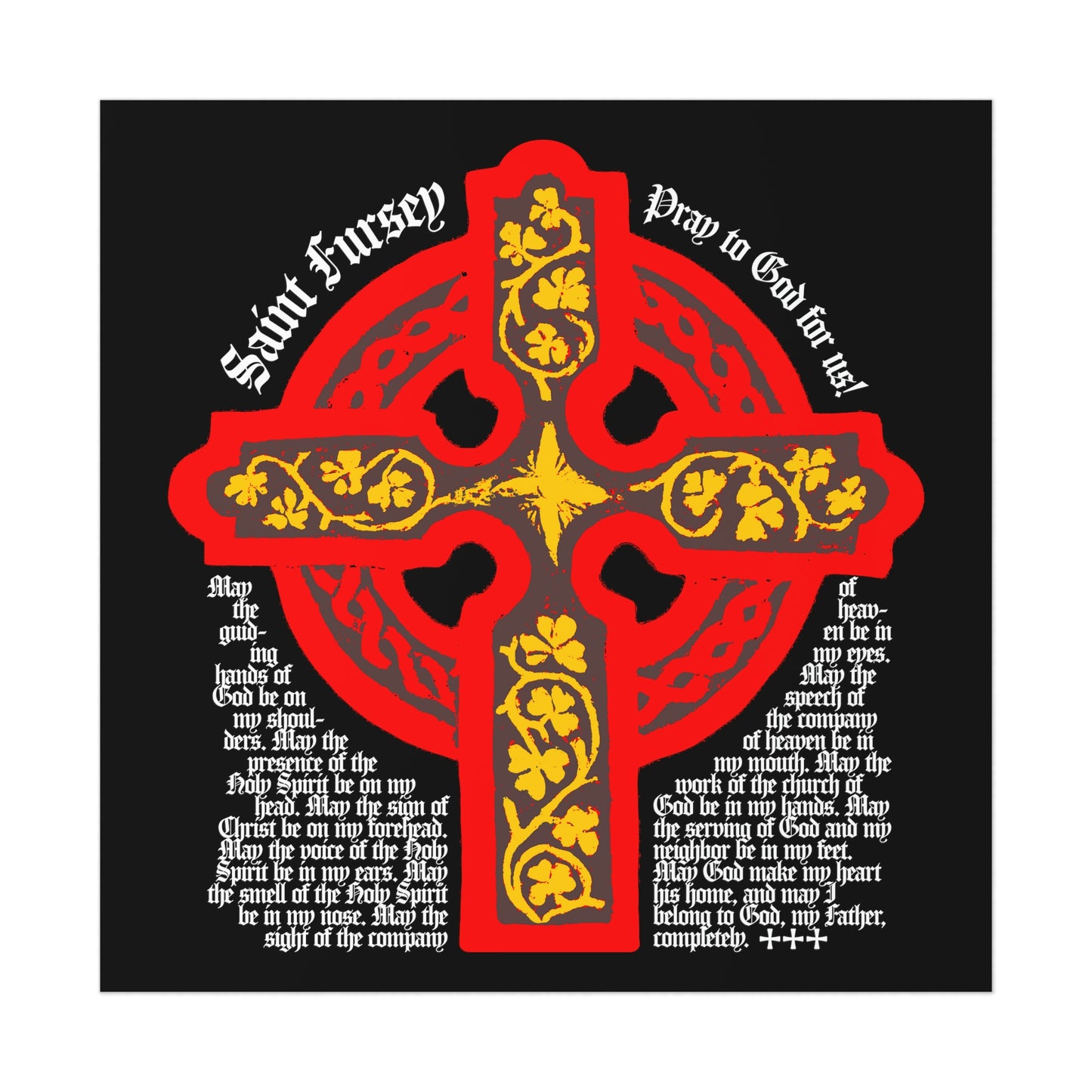 Product Update Emails
Subscribe to receive emails about products added to our store.