Regular price
Sale price
$19.99 USD
Unit price
per
Sale
Sold out
Share
When humans looked up at the sky in ancient and medieval times, we "saw" the domain of God, His angels and His saints. Now when we look up, we "see" other things: black holes, dark matter, gravity waves, etc.
We can't actually see either of these categories of things with our naked eyes, because in both cases, according to the logic of their respective domains, they transcend what the human eye can resolve. In former times, we saw through the eyes of faith. Now, we see through scientific instruments.
The things we used to see through the eyes of faith, the things that enchanted the world and testified to its living activity in God's purpose for humans in His creation (which is theosis), have now been replaced by the things we see through the eyes of science. These are the things of dead and inanimate matter that have no relationship with us except as the background against which, robbed of all higher meaning, our tiny lives play out their insignificant dramas: dead cosmic dust to which our own dust is consigned to return, nothingness to nothingness returned as in a debt.
When we do the things God asks of us, which is to say, when we live sacramentally, then the scales begin to fall off our eyes and once again we begin to see with the eyes of faith. The skies above open themselves to a different kind of perception.
Black holes, dark matter and gravity waves have an infinitesimally tiny possibility of affecting our lives here on Earth in any discernible way. But God, His angels and His saints can affect our lives directly and powerfully every single day, if we reach out to them in earnest prayer, living the lives God intended for us to live so that we may join them. Then we become heirs to God's promise to Abraham, and we take our place amongst the stars of the firmament.
This is how we "make space heaven again."
☦️☦️☦️
Subscribe to product updates to be notified when new products are added!
☦️☦️☦️
All our t-shirt designs use Bella+Canvas 3001 shirts. These shirts are made with only the highest-quality Airlume cotton: a combed, ring-spun and long-staple cotton that feels softer to the touch than just about any other shirt on the market. We aim to have the quality of the texture of the fabric be just as remarkable as the designs printed on them! 
Features:
100% Airlume combed and ringspun cotton (fiber content may vary for different colors)
Light fabric (4.2 oz/yd² (142 g/m²))
Retail fit
Tear away label
Ribbed-knit collars, to support shaping
Runs true to size
Dual side-seams hold the garment's shape longer
Shoulder taping for better fit over time
View full details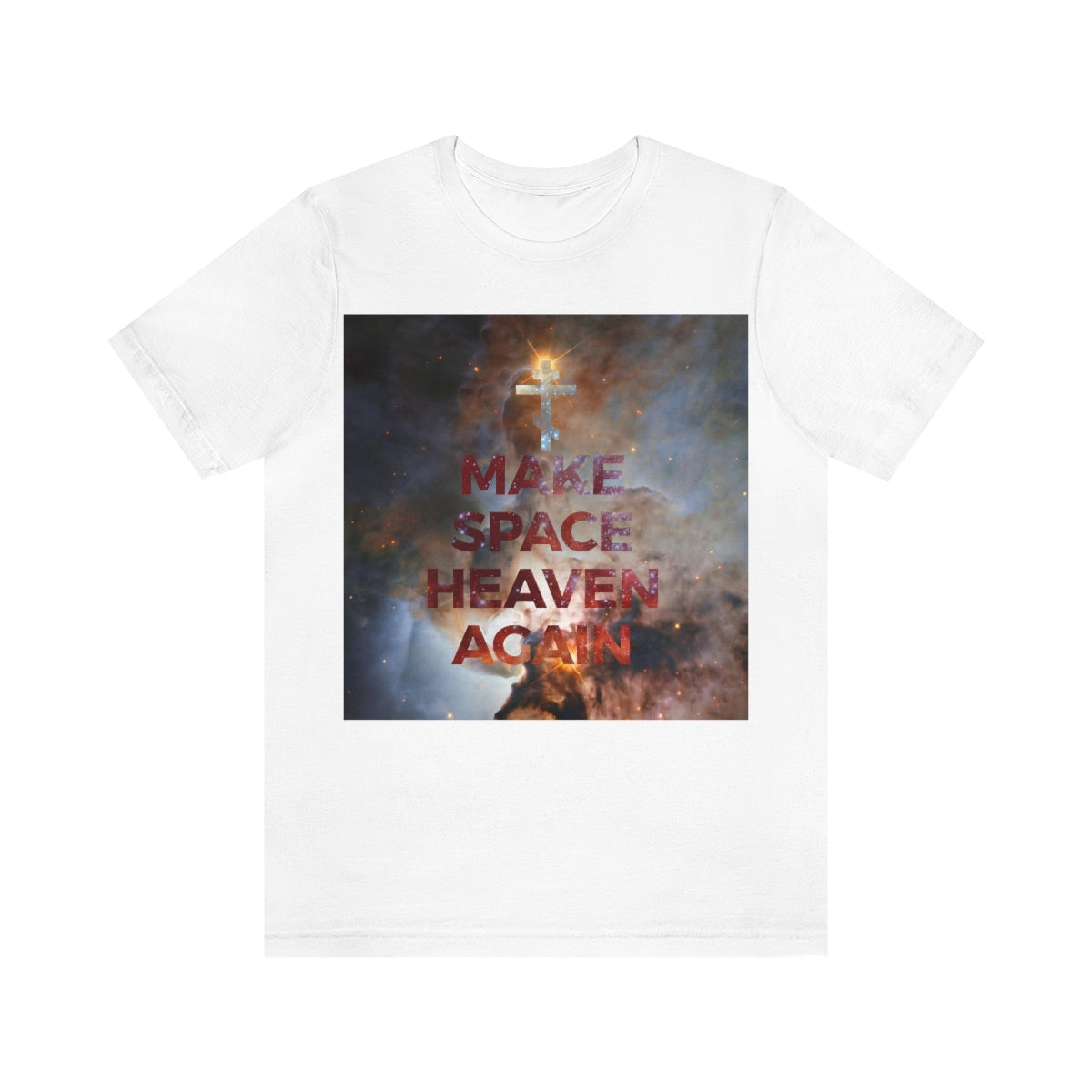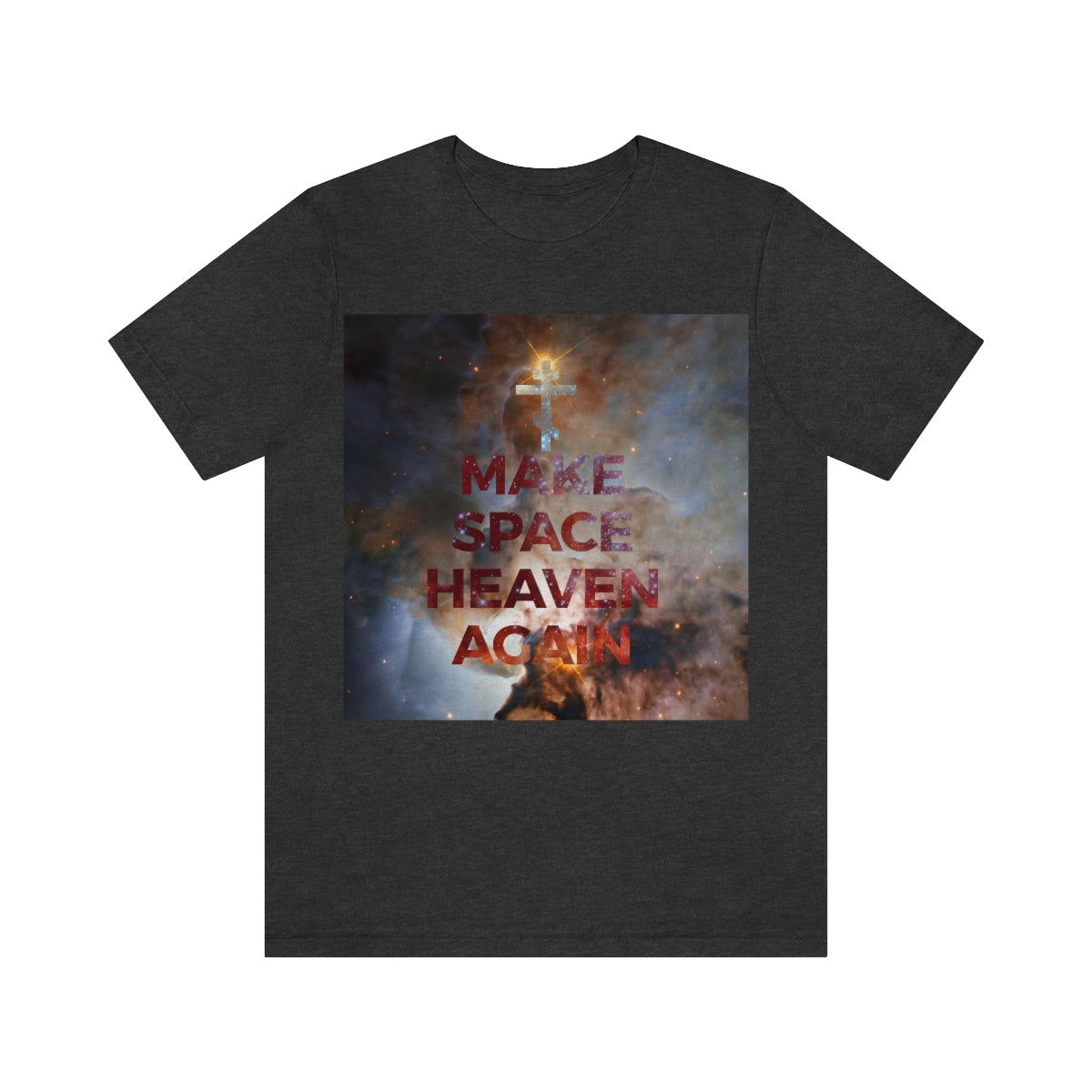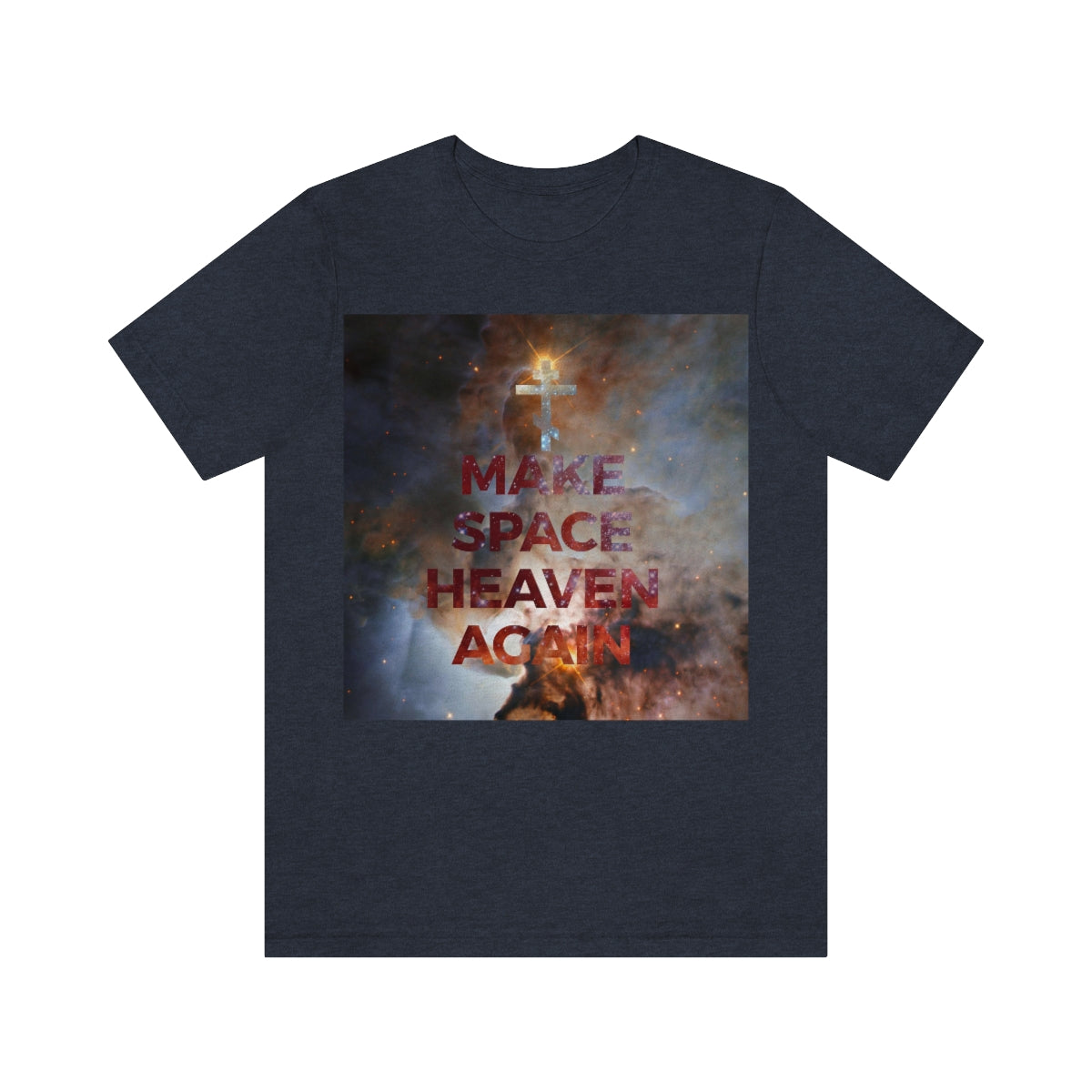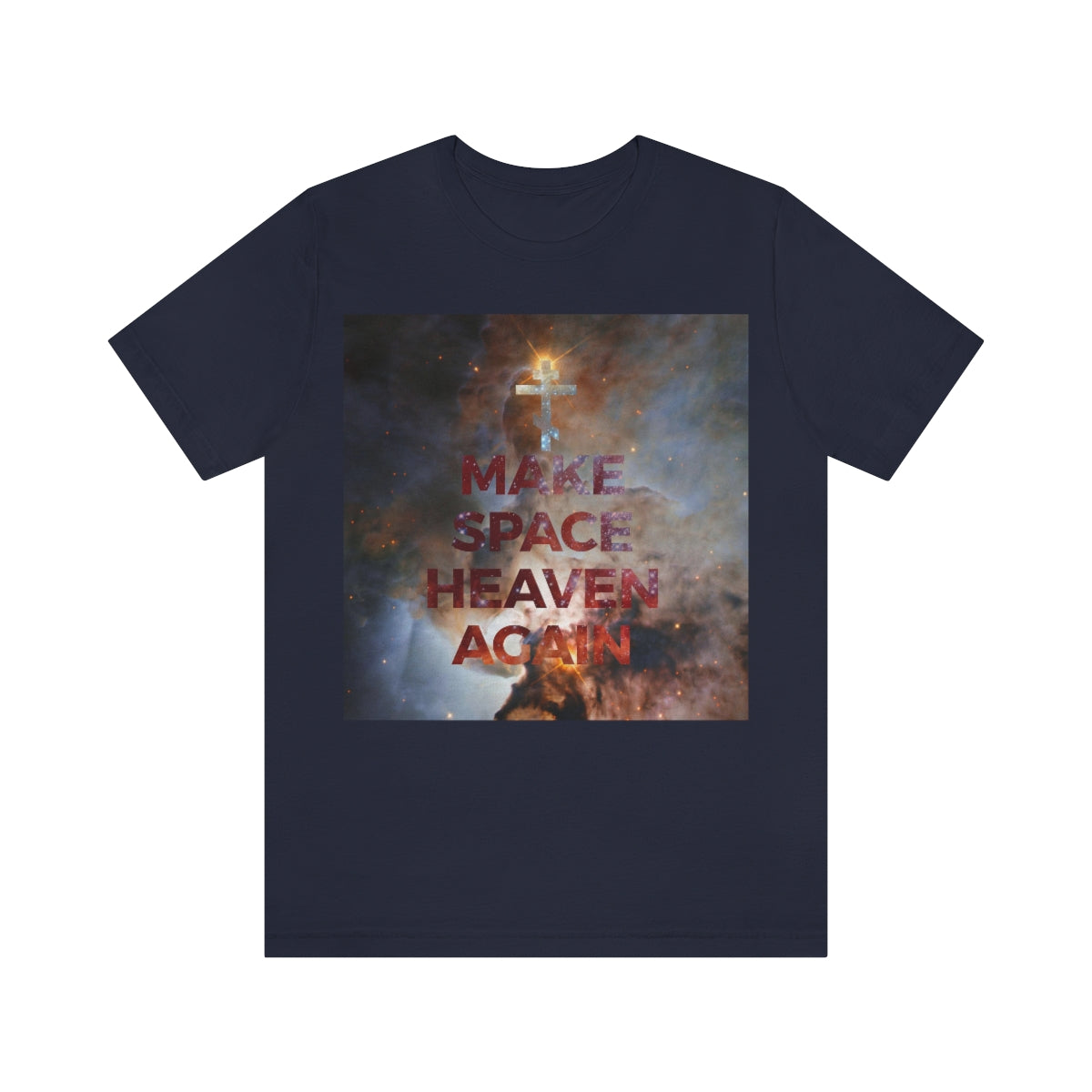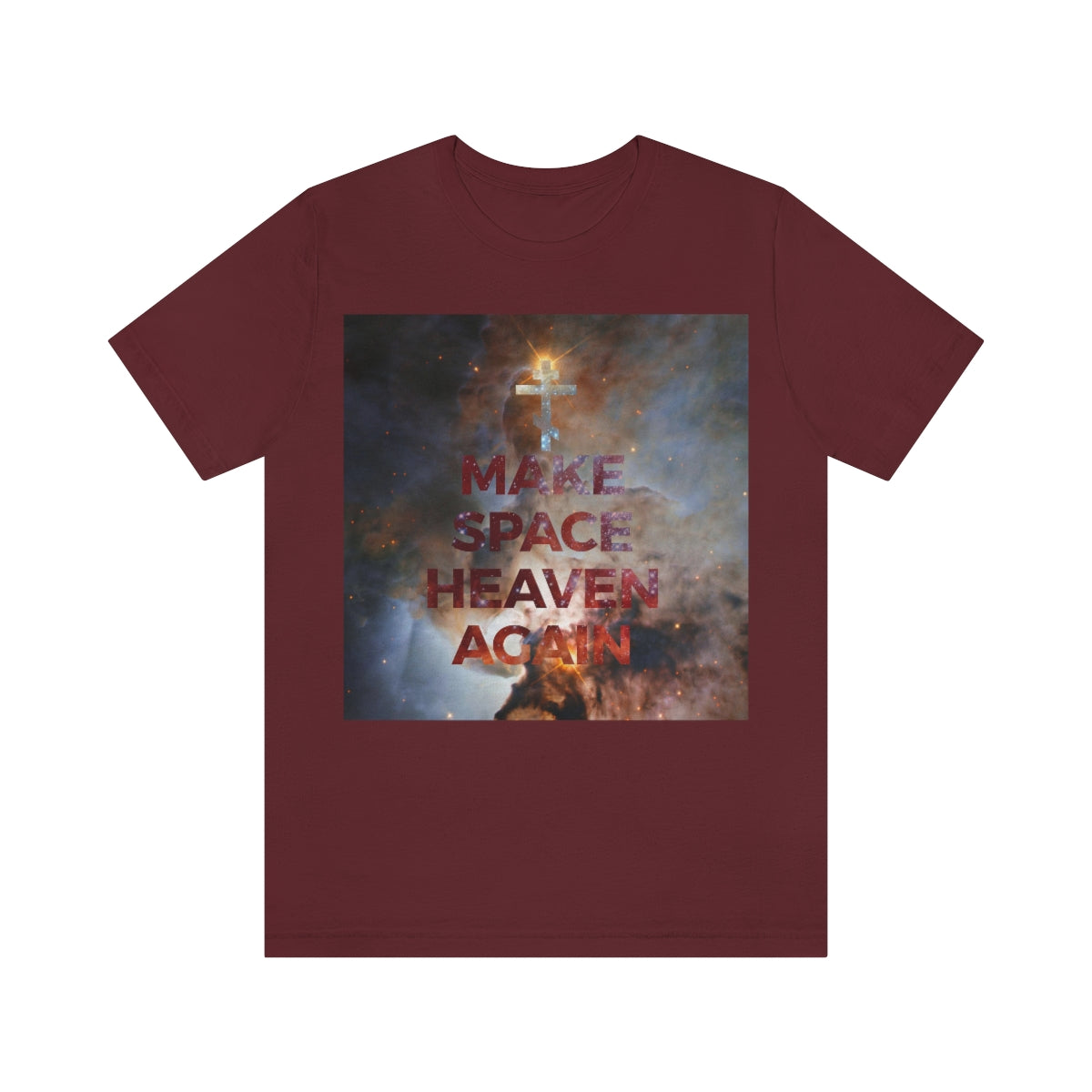 Product Update Emails
Subscribe to receive emails about products added to our store.