Regular price
Sale price
$39.99 USD
Unit price
per
Sale
Sold out
Share
The Pure Soul is an allegorical icon, similar to the much more famous Ladder of Divine Ascent icon which we typically see in church on the 4th Sunday of Great Lent which is dedicated to St John Climacus, author of the book of the same name. Also like the Ladder, the Pure Soul icon elaborates on the ultimate Christian virtue of repentance, presenting symbolically several related themes, typically described by the accompanying inscription:
The Pure Soul stands like a bride ornamented, having on her head a royal crown, the moon beneath her feet; a prayer goes forth from her mouth, rising like a flame to heaven. The lion is bound with fasting, the dragon tamed with humility. Tears put out the burning flames — the falling Devil cannot endure her goodness.
The icon can be traced back to an engraving published in 1627 by the Kiev-Pechersk Lavra. 
The design of the icon hearkens back to the Book of Revelation, chapter 12:
And there appeared a great wonder in heaven; a woman clothed with the sun, and the moon under her feet, and upon her head a crown of twelve stars... And there appeared another wonder in heaven; and behold a great red dragon, having seven heads and ten horns, and seven crowns upon his heads.
The Pure Soul icon thus associates the soul of the penitent Christian with the "Apocalypic Woman" seen in St John's vision. The vision is typically taken as symbolic of both the Virgin Mary, the Mother of God, and the Orthodox Church, which is the Body of Christ on earth. Like the Theotokos, the Christian is called to "bear" Christ in his or her own soul through gradual purification unto passionlessness, and therefore, like the Church, the purified soul is the abode of Christ on earth.  
☦️☦️☦️
Subscribe to product updates to be notified when new products are added!
☦️☦️☦️
Features:
Cotton and polyester canvas composite with a special proprietary coating
Inner frame made with radial pine sourced from renewable forests
Soft rubber dots on bottom back corners for support
Back hanging included
View full details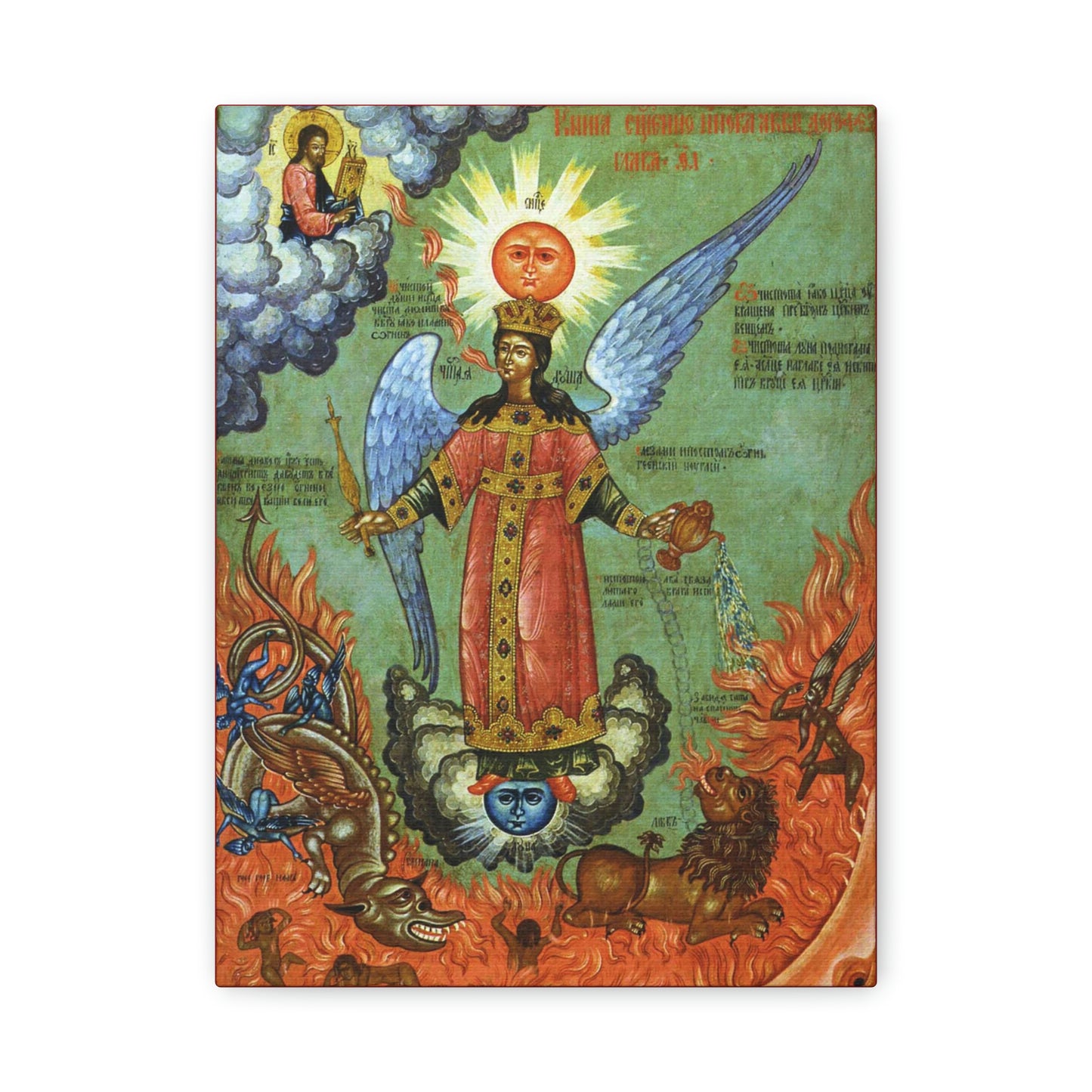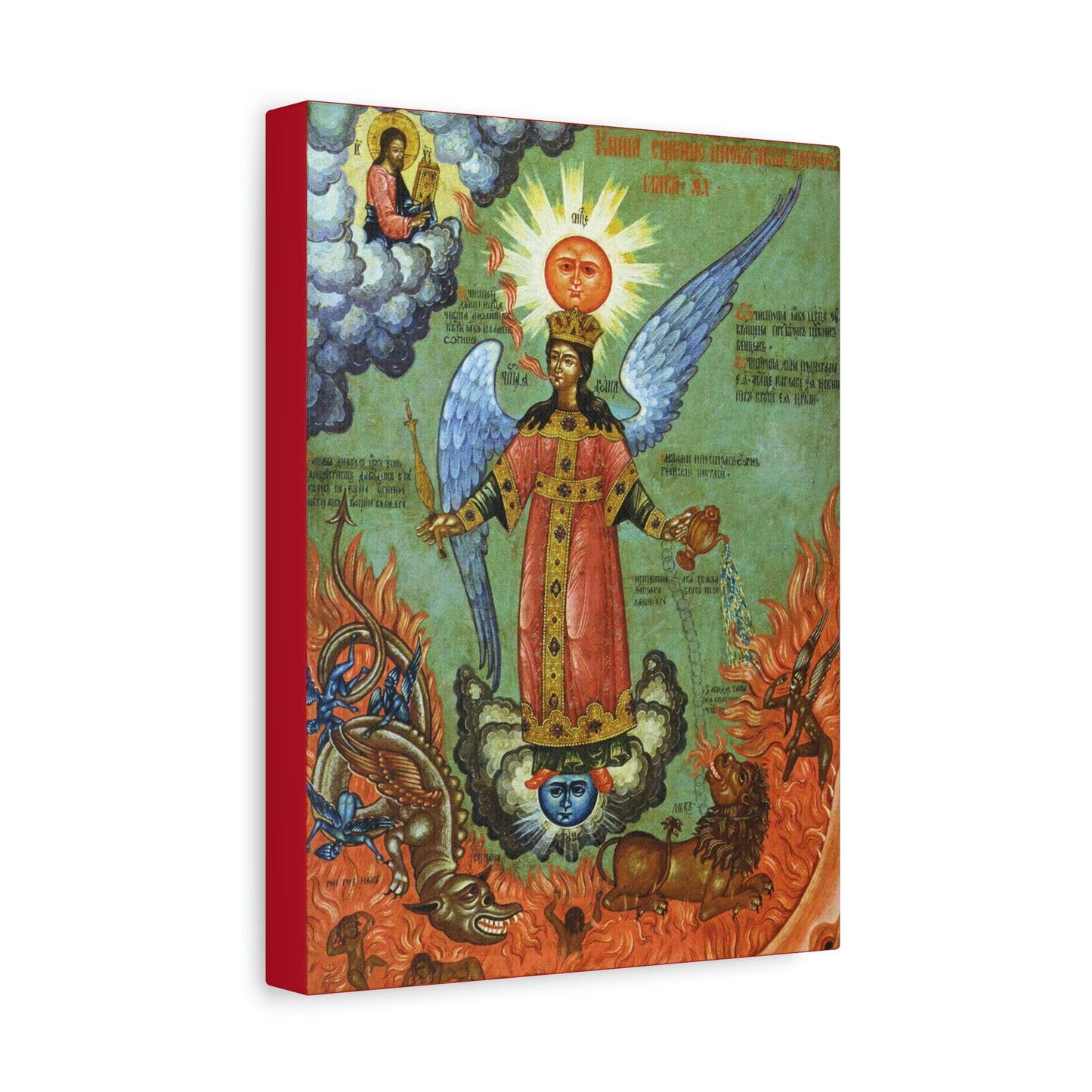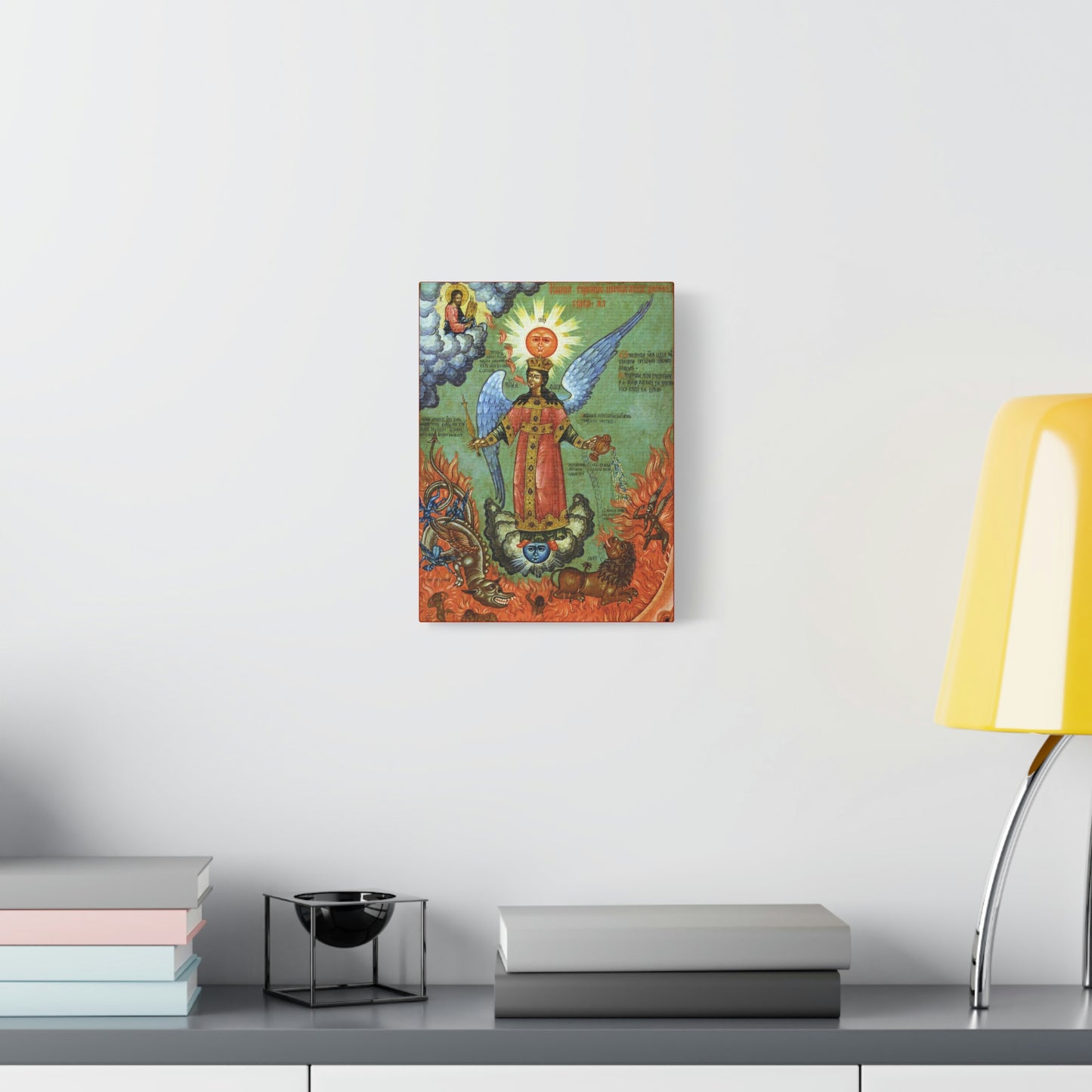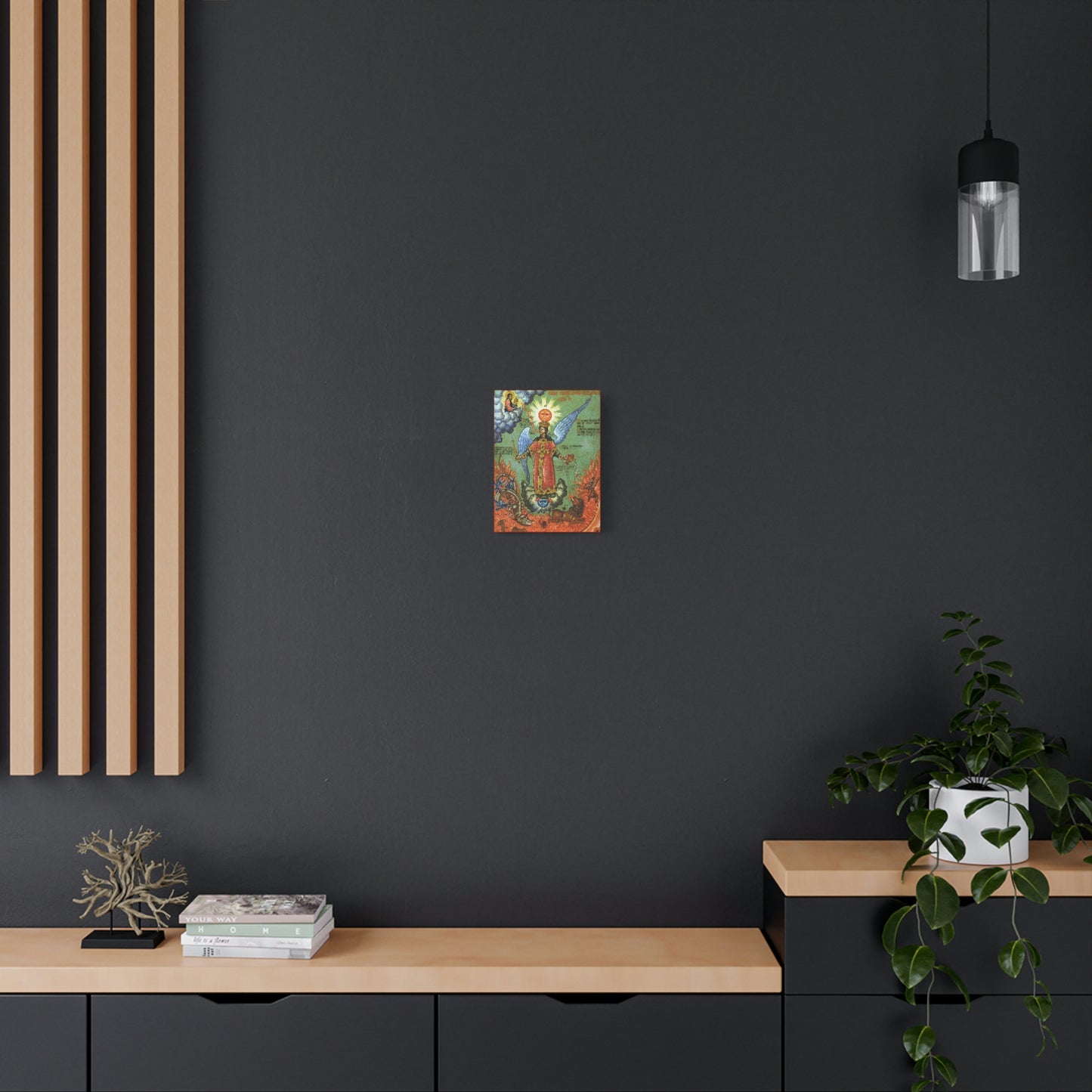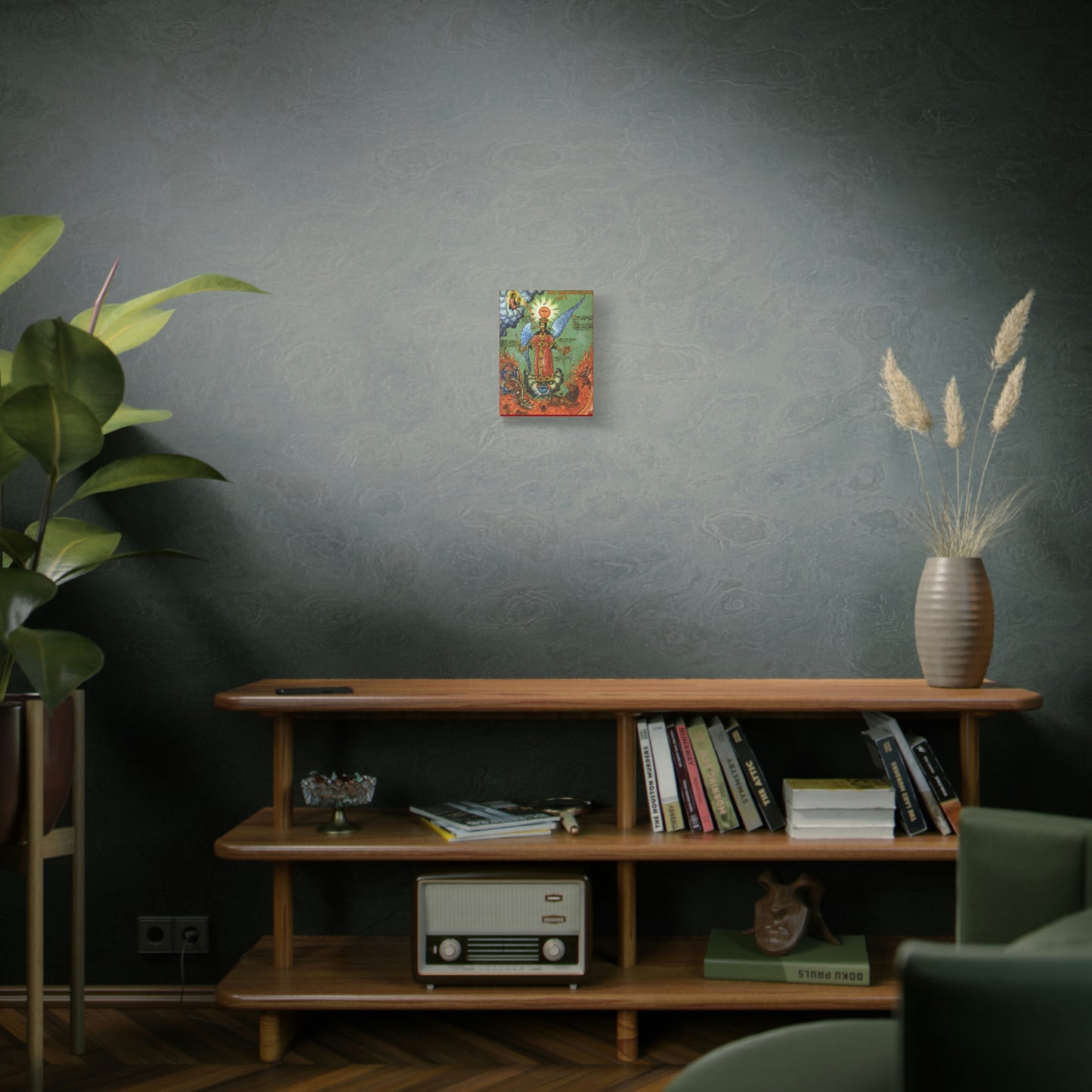 Product Update Emails
Subscribe to receive emails about products added to our store.