Regular price
Sale price
$39.99 USD
Unit price
per
Sale
Sold out
Share
<< Verily, verily, I say unto you, That ye shall weep and lament, but the world shall rejoice: and ye shall be sorrowful, but your sorrow shall be turned into joy. A woman when she is in travail hath sorrow, because her hour is come: but as soon as she is delivered of the child, she remembereth no more the anguish, for joy that a man is born into the world. And ye now therefore have sorrow: but I will see you again, and your heart shall rejoice, and your joy no man taketh from you. And in that day ye shall ask me nothing. Verily, verily, I say unto you, Whatsoever ye shall ask the Father in my name, he will give it you. Hitherto have ye asked nothing in my name: ask, and ye shall receive, that your joy may be full. These things have I spoken unto you in proverbs: but the time cometh, when I shall no more speak unto you in proverbs, but I shall shew you plainly of the Father. At that day ye shall ask in my name: and I say not unto you, that I will pray the Father for you: 
For the Father himself loveth you, because ye have loved me, and have believed that I came out from God. I came forth from the Father, and am come into the world: again, I leave the world, and go to the Father. His disciples said unto him, Lo, now speakest thou plainly, and speakest no proverb. Now are we sure that thou knowest all things, and needest not that any man should ask thee: by this we believe that thou camest forth from God. Jesus answered them, Do ye now believe? 
Behold, the hour cometh, yea, is now come, that ye shall be scattered, every man to his own, and shall leave me alone: and yet I am not alone, because the Father is with me. These things I have spoken unto you, that in me ye might have peace. In the world ye shall have tribulation: but be of good cheer; I have overcome the world. >>
- John 16:20-33
☦️☦️☦️
Subscribe to product updates to be notified when new products are added!
☦️☦️☦️
Call them hoodies, call them hooded sweatshirts - either way, put your faith proudly on display with our extra thick, comfortable, and relaxed athletic streetwear. 
Features:
50% cotton, 50% polyester (fiber content may vary for different colors)
Medium-heavy fabric (8.0 oz/yd² (271 g/m²))
Classic fit
Kangaroo pocket
Drawstring same color as the base sweater
Tear-away label
Runs true to size
View full details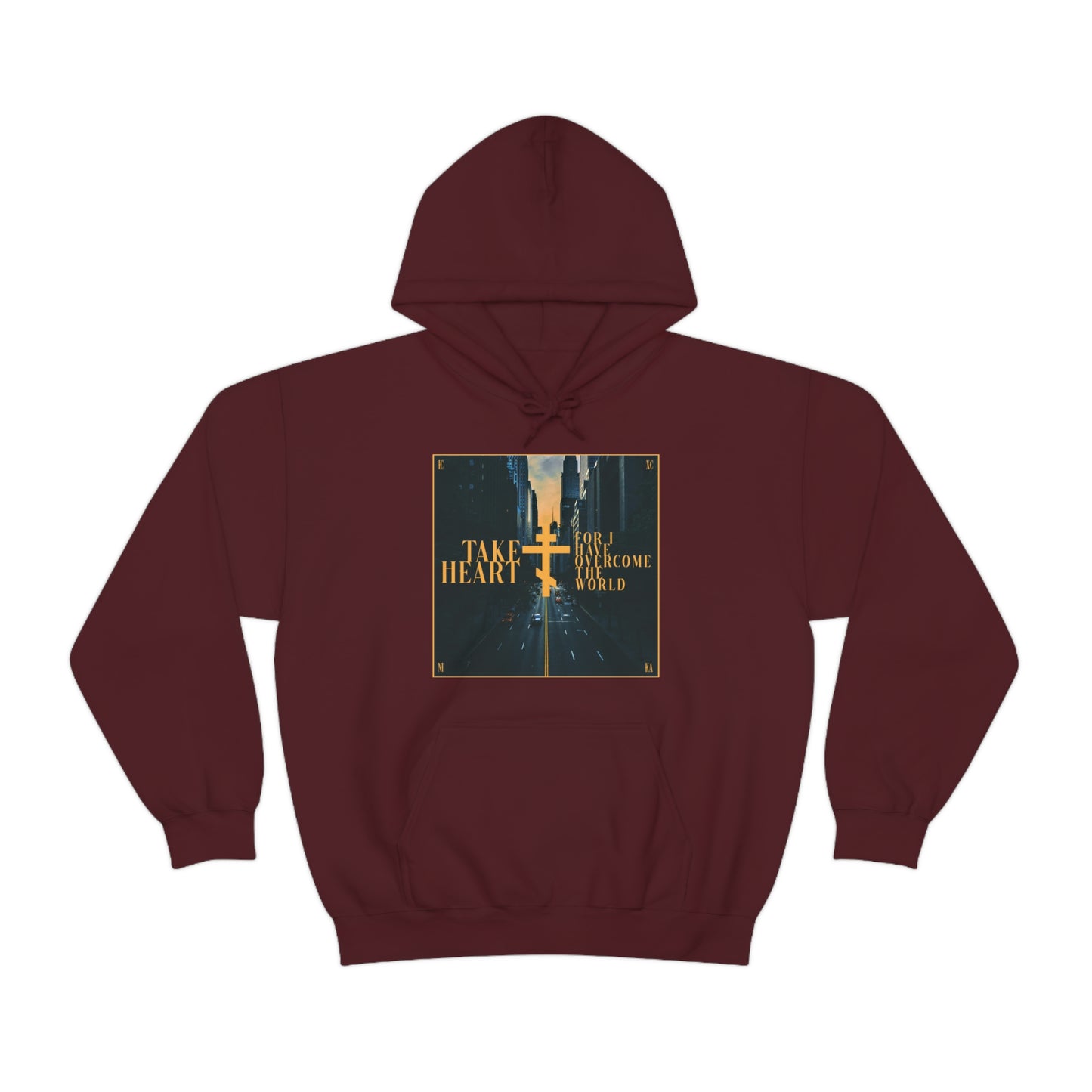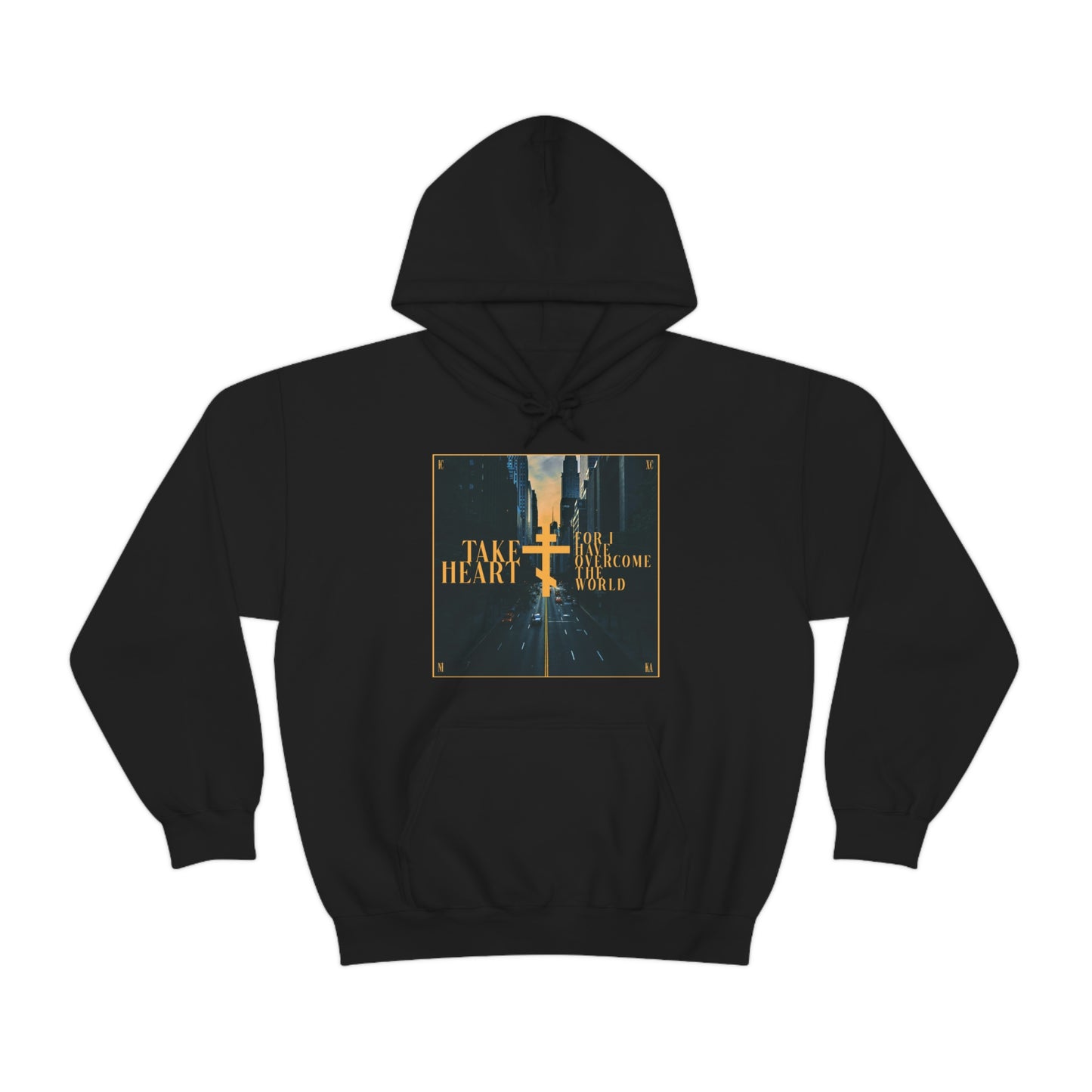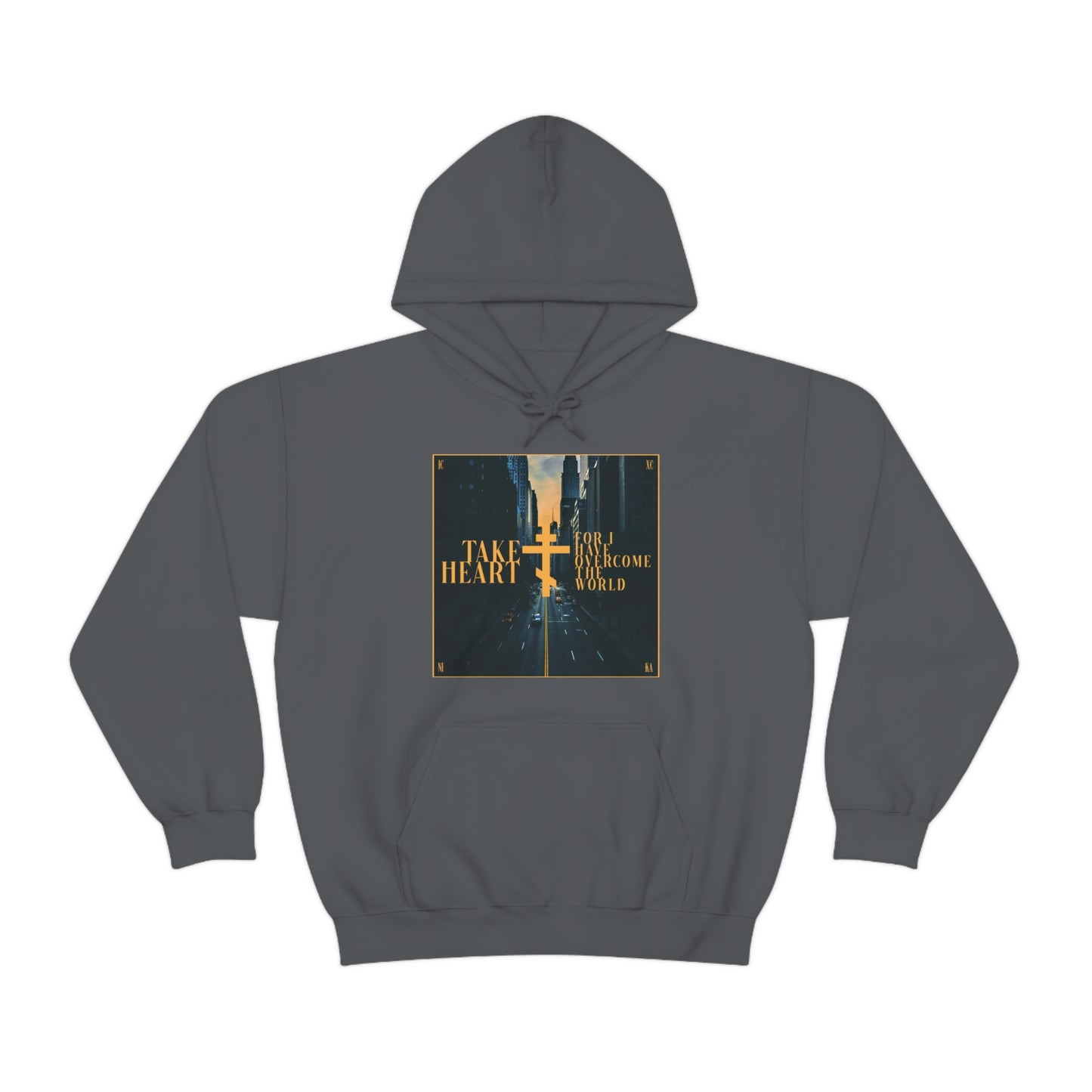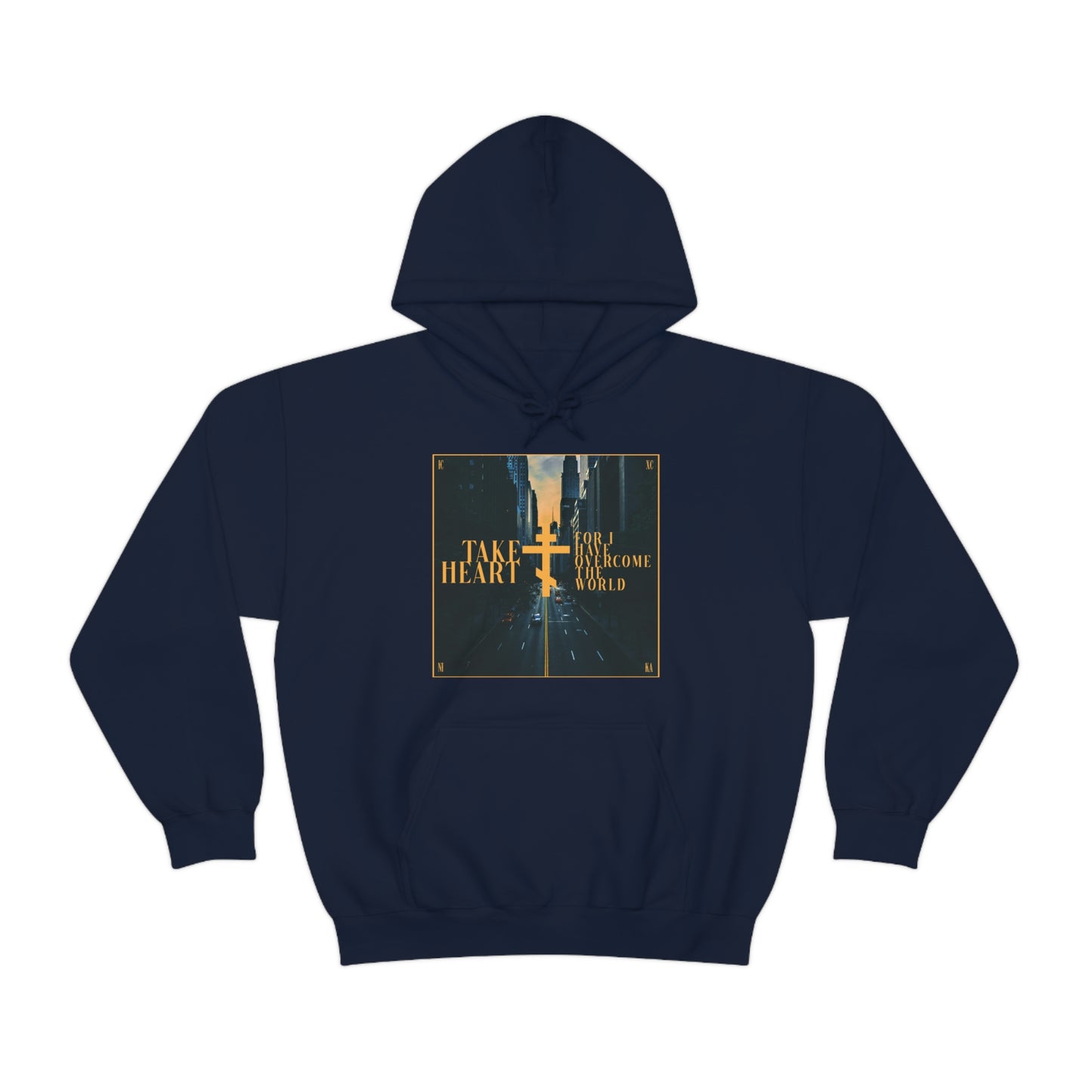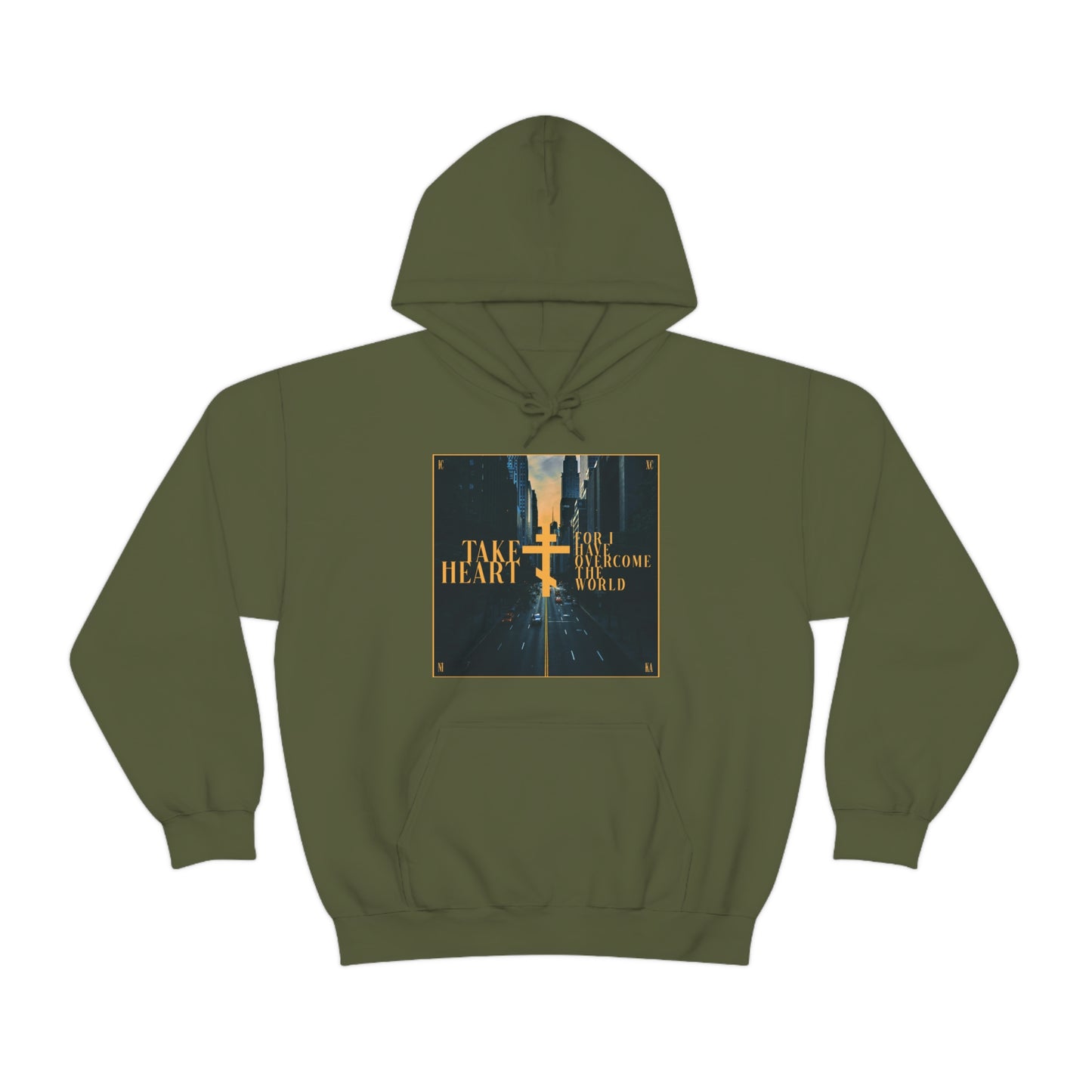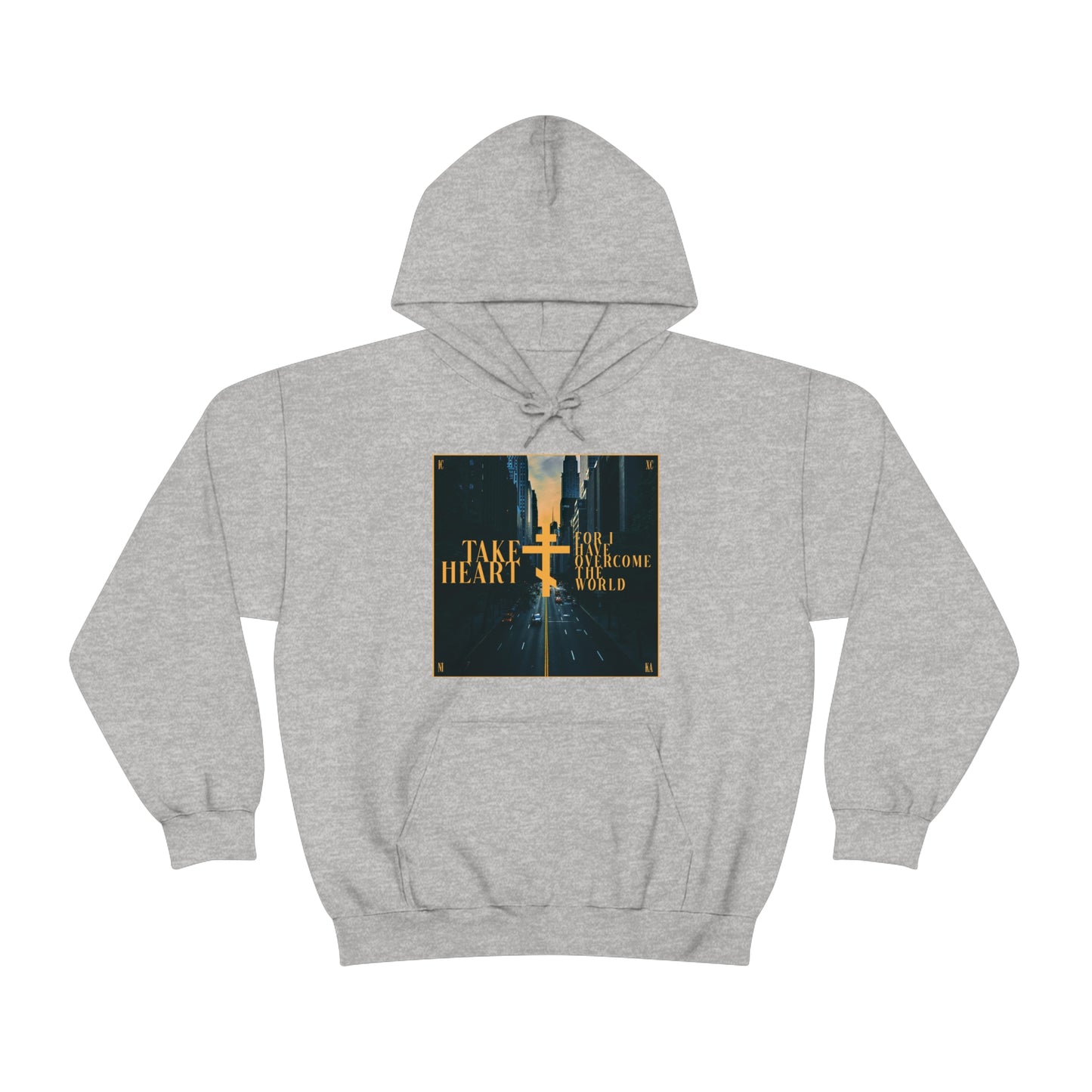 Product Update Emails
Subscribe to receive emails about products added to our store.