Regular price
Sale price
$14.99 USD
Unit price
per
Sale
Sold out
Share
"Orthodox Christians live today in one of the great critical times in the history of Christ's Church. The enemy of man's salvation, the devil, attacks on all fronts and strives by all means not merely to divert believers from the path of salvation shown by the Church, but even to conquer the Church of Christ itself, despite the Saviour's promise (Matt. 16:18), and to convert the very Body of Christ into an 'ecumenical' organization preparing for the coming of his own chosen one, Antichrist, the great world-ruler of the last days.
Of course, we know that this attempt of Satan will fail; the Church will be the Bride of Christ even to the end of the world and will meet Christ the Bridegroom at His Second Coming pure and undefiled by adulterous union with the apostasy of this age. But the great question of our times for all Orthodox Christians to face is a momentous one: the Church will remain, but how many of us will still be in it, having withstood the devil's mighty attempts to draw us away from it?"
- Blessed Seraphim of Platina, The Royal Path: True Orthodoxy in an Age of Apostasy
☦️☦️☦️
Please note that each vertical poster size is a slightly different ratio of height to width, hence the different cropping of the sides.
☦️☦️☦️ 
Subscribe to product updates to be notified when new products are added!
☦️☦️☦️
Our posters are made in the USA with environmentally-friendly manufacturing processes, and are printed on 176 gsm (65 lb) white cardstock. 
View full details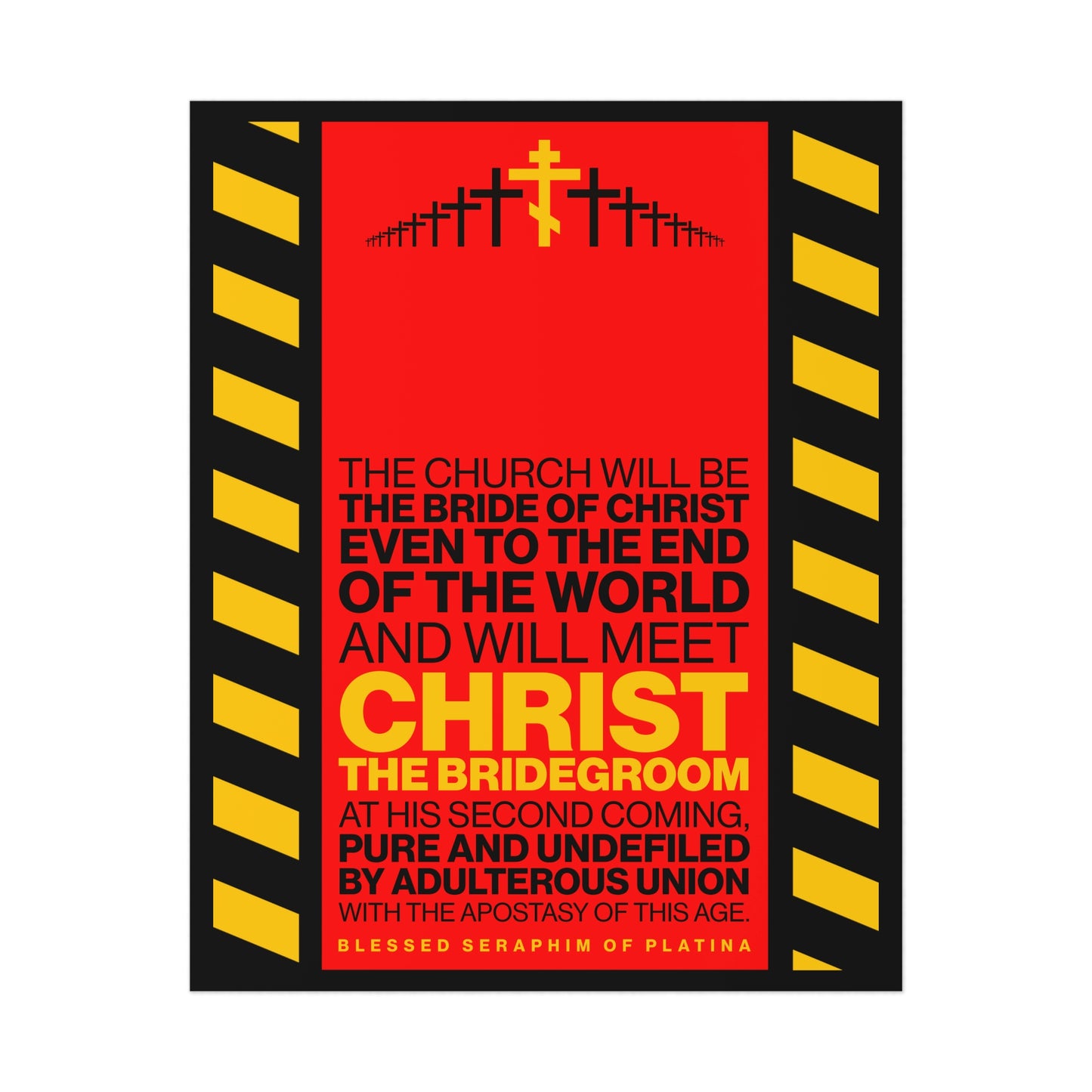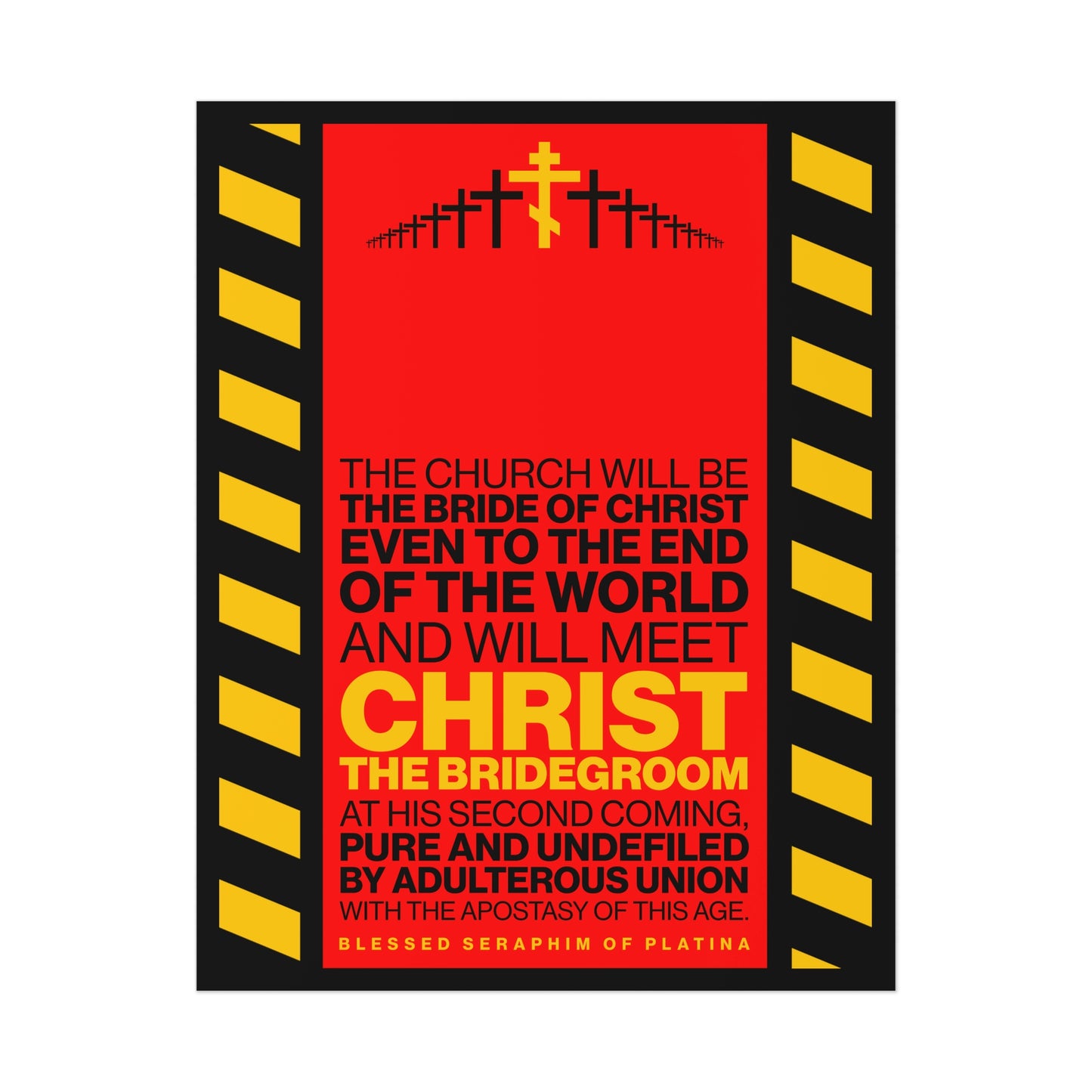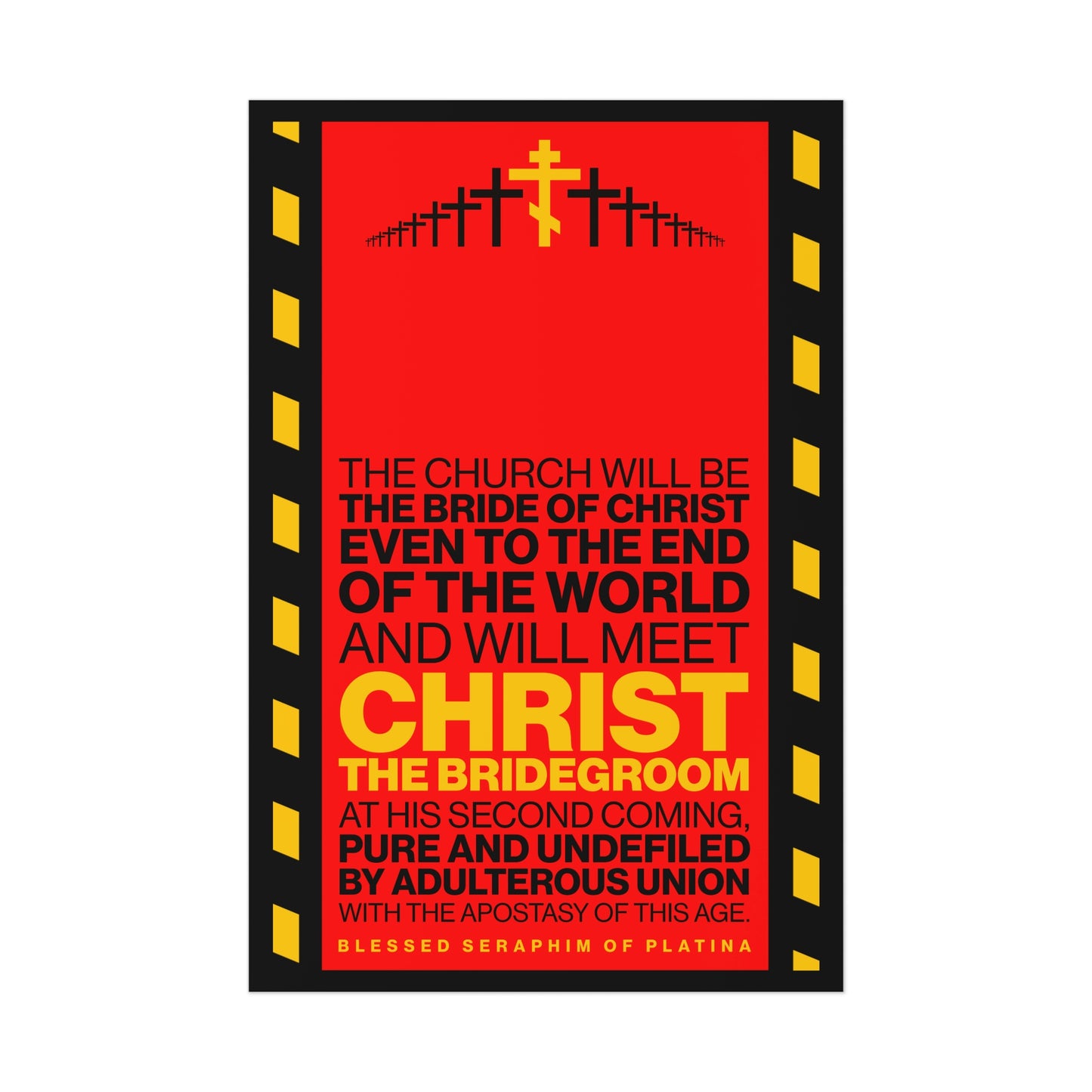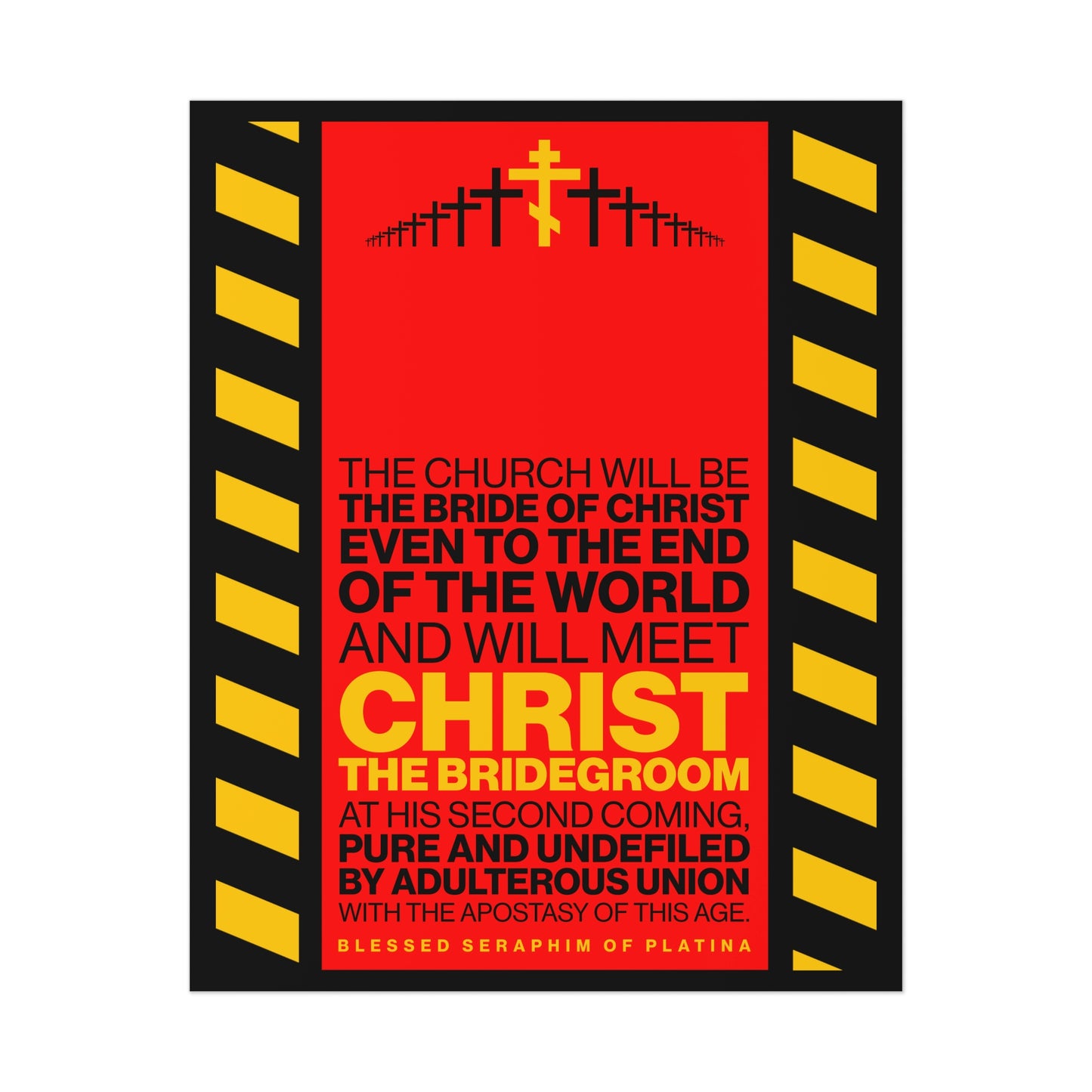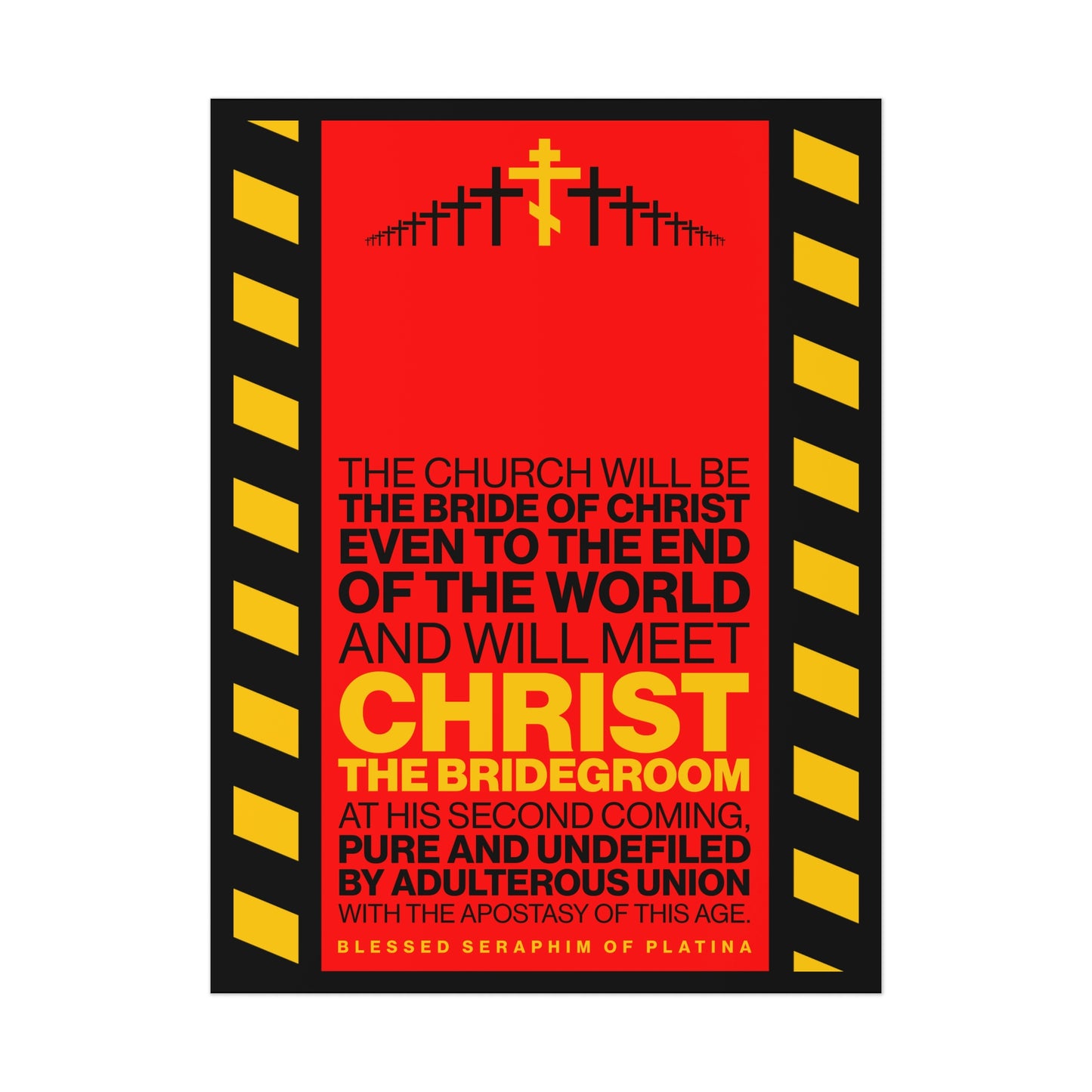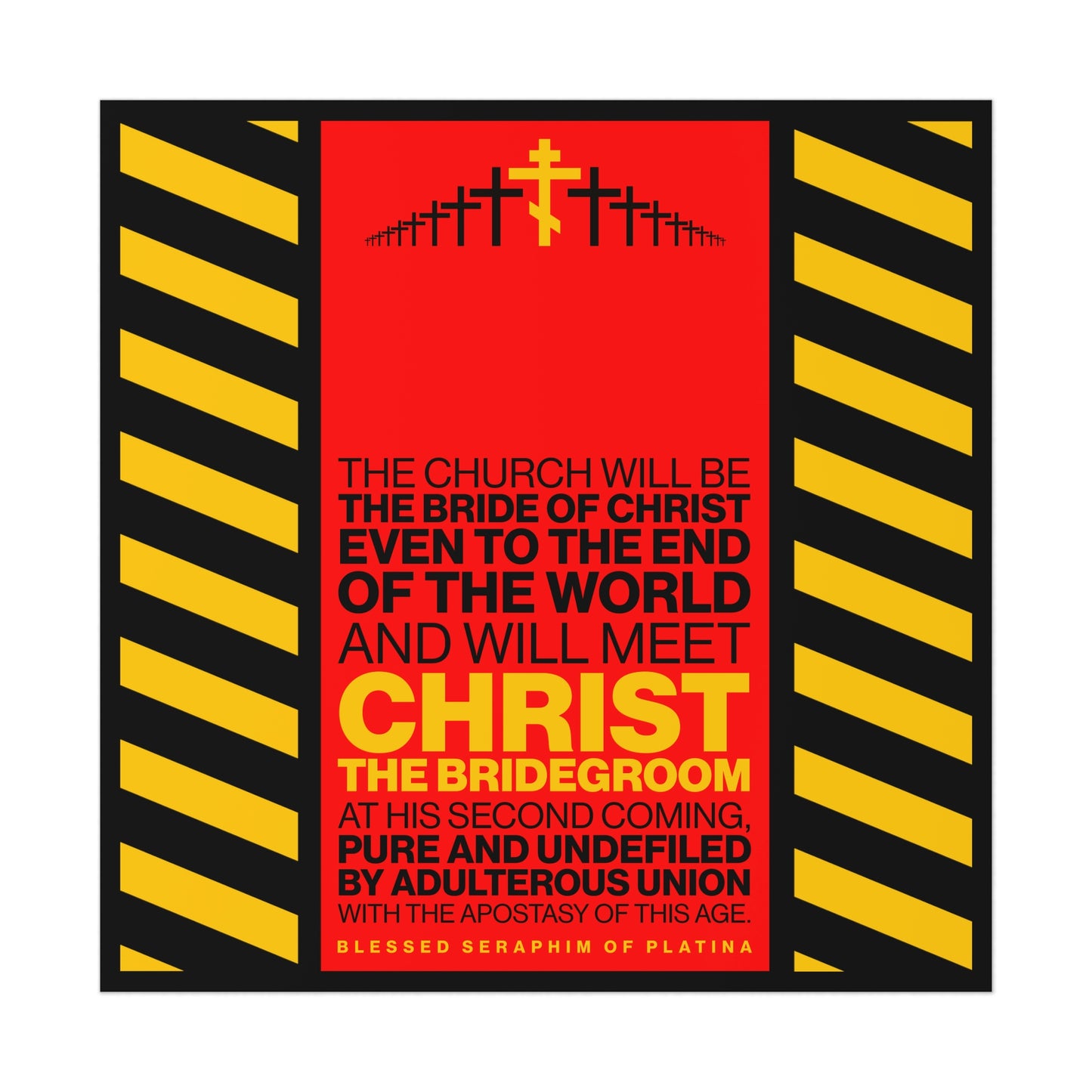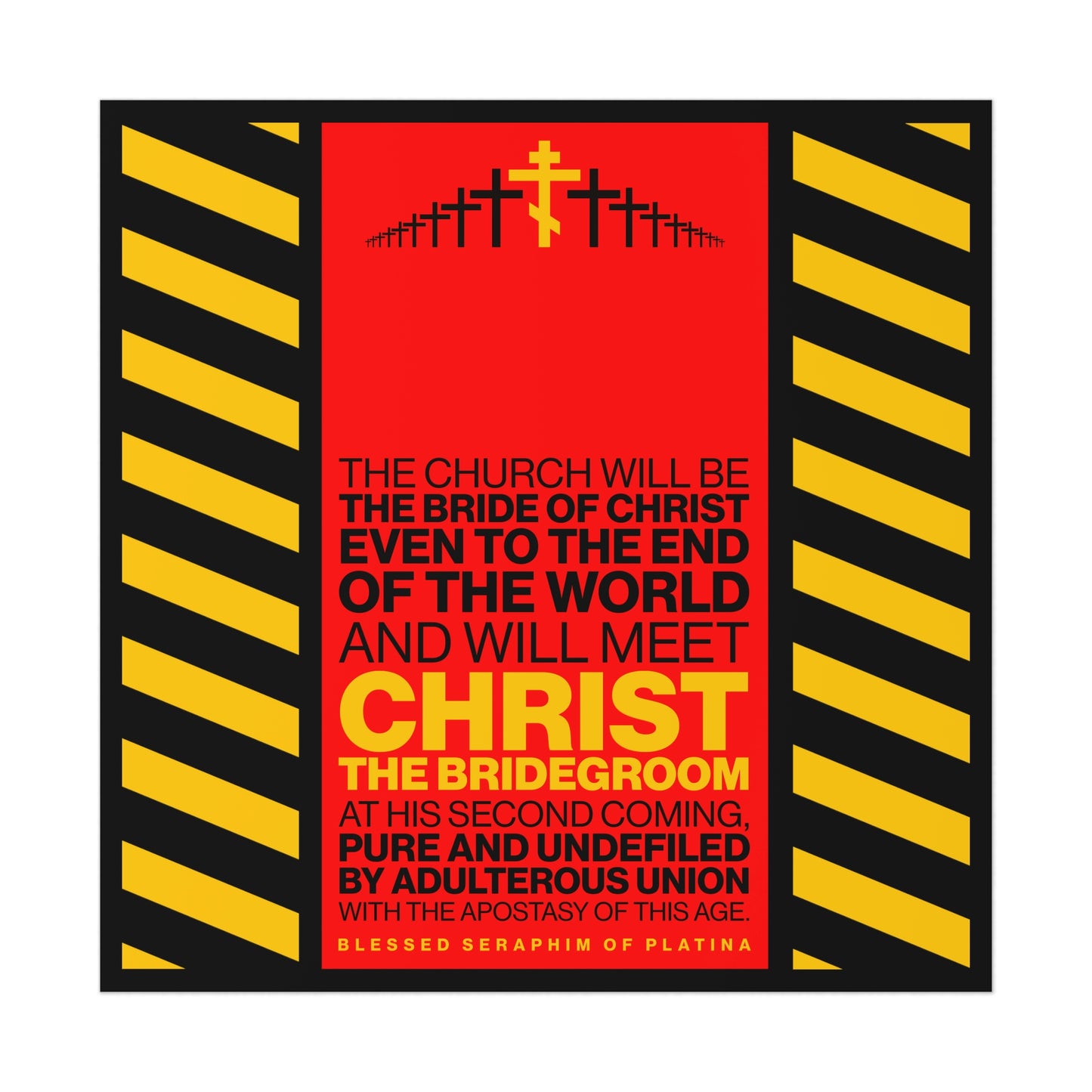 Product Update Emails
Subscribe to receive emails about products added to our store.