Regular price
Sale price
$19.99 USD
Unit price
per
Sale
Sold out
Share
"Now if Christ be preached that he rose from the dead, how say some among you that there is no resurrection of the dead? But if there be no resurrection of the dead, then is Christ not risen: And if Christ be not risen, then is our preaching vain, and your faith is also vain. Yea, and we are found false witnesses of God; because we have testified of God that he raised up Christ: whom he raised not up, if so be that the dead rise not. For if the dead rise not, then is not Christ raised: And if Christ be not raised, your faith is vain; ye are yet in your sins. Then they also which are fallen asleep in Christ are perished. If in this life only we have hope in Christ, we are of all men most miserable. But now is Christ risen from the dead, and become the firstfruits of them that slept. For since by man came death, by man came also the resurrection of the dead. For as in Adam all die, even so in Christ shall all be made alive. But every man in his own order: Christ the firstfruits; afterward they that are Christ's at his coming. Then cometh the end, when he shall have delivered up the kingdom to God, even the Father; when he shall have put down all rule and all authority and power. For he must reign, till he hath put all enemies under his feet. The last enemy that shall be destroyed is death. For he hath put all things under his feet. But when he saith all things are put under him, it is manifest that he is excepted, which did put all things under him. And when all things shall be subdued unto him, then shall the Son also himself be subject unto him that put all things under him, that God may be all in all."
☦️☦️☦️
This classic unisex jersey short sleeve tee fits like a well-loved favorite. Soft cotton and quality print make users fall in love with it over and over again. These t-shirts have-ribbed knit collars to bolster shaping. The shoulders have taping for better fit over time. Dual side seams hold the garment's shape for longer.
.: 100% Airlume combed and ringspun cotton (fiber content may vary for different colors)
.: Light fabric (4.2 oz/yd² (142 g/m²))
.: Retail fit
.: Tear away label
.: Runs true to size
View full details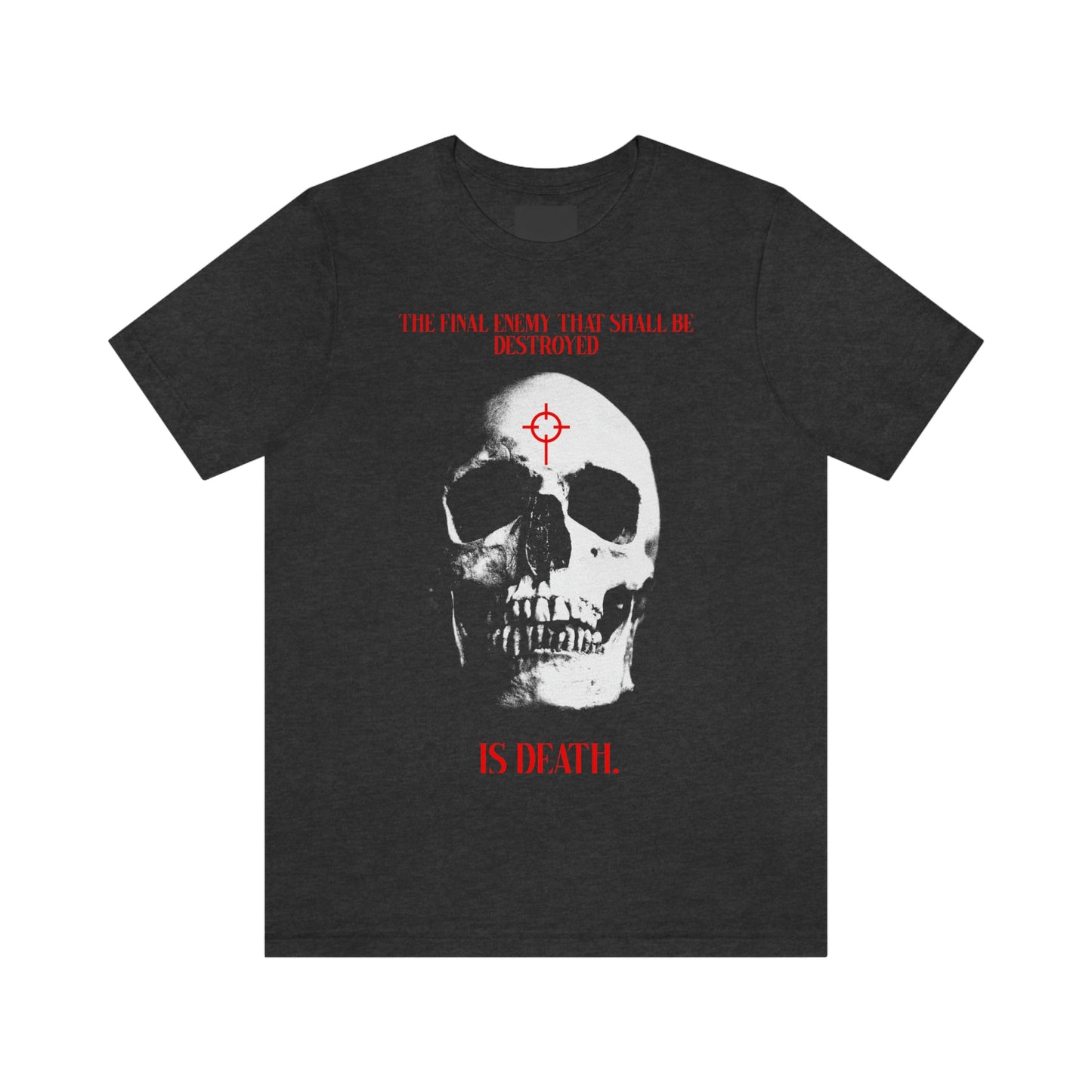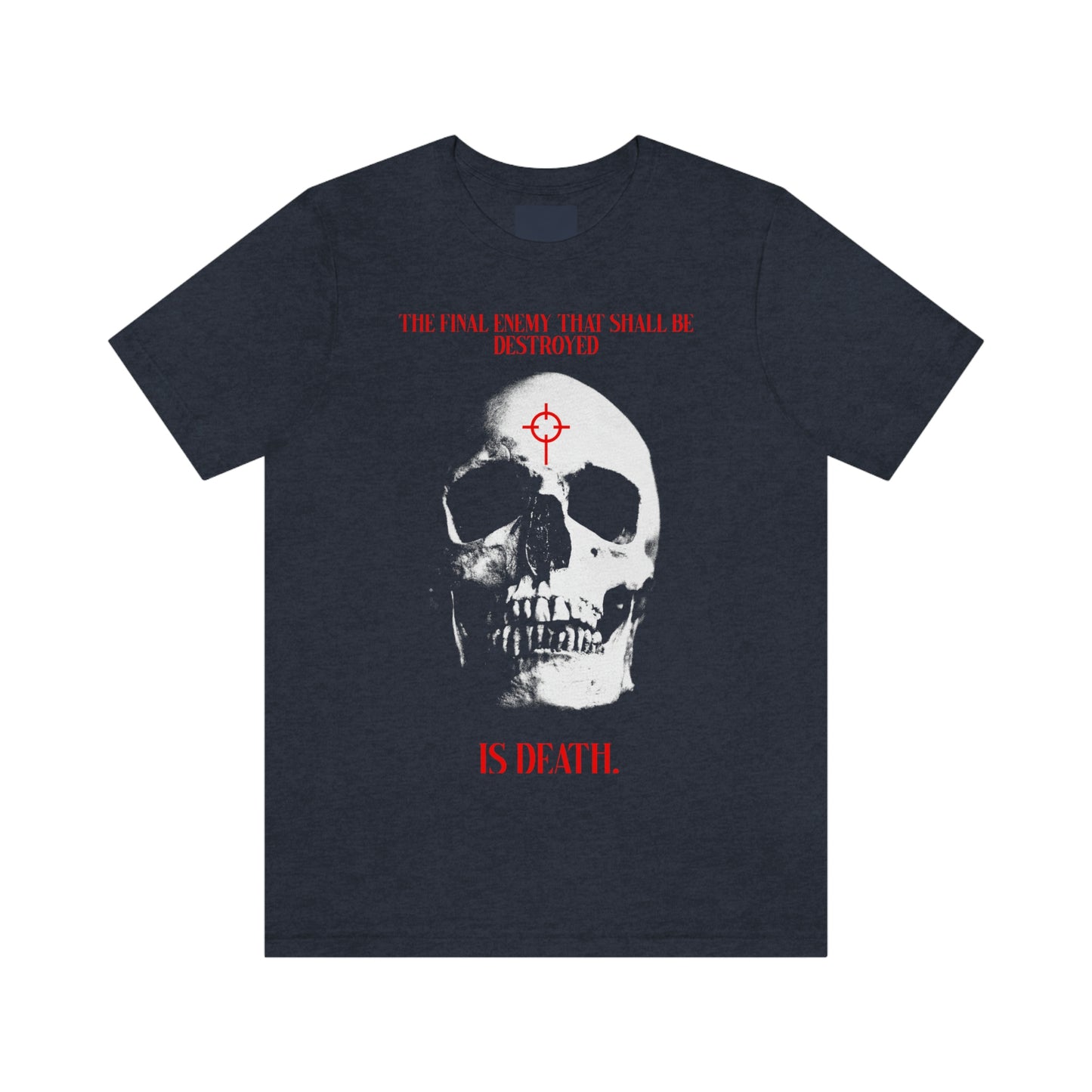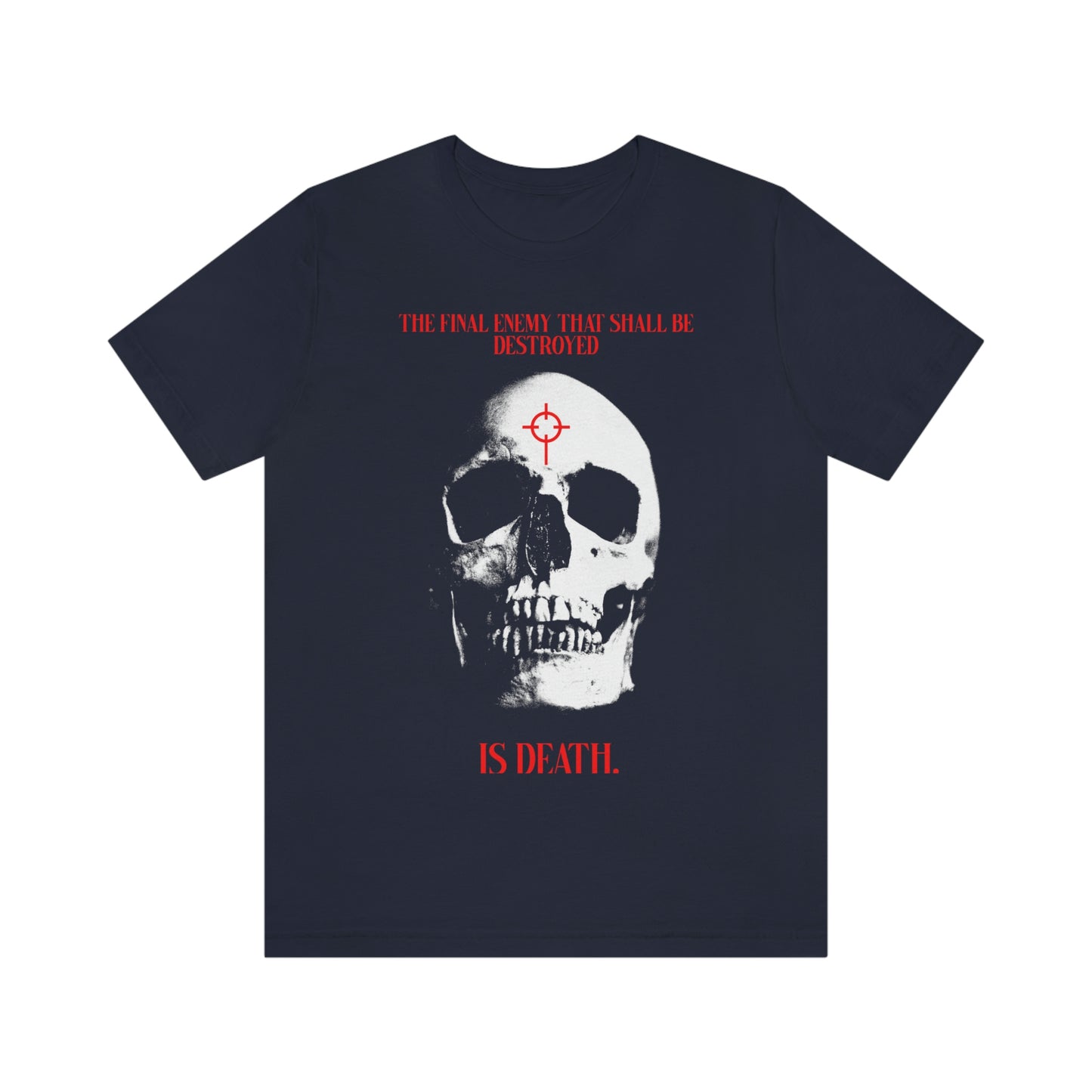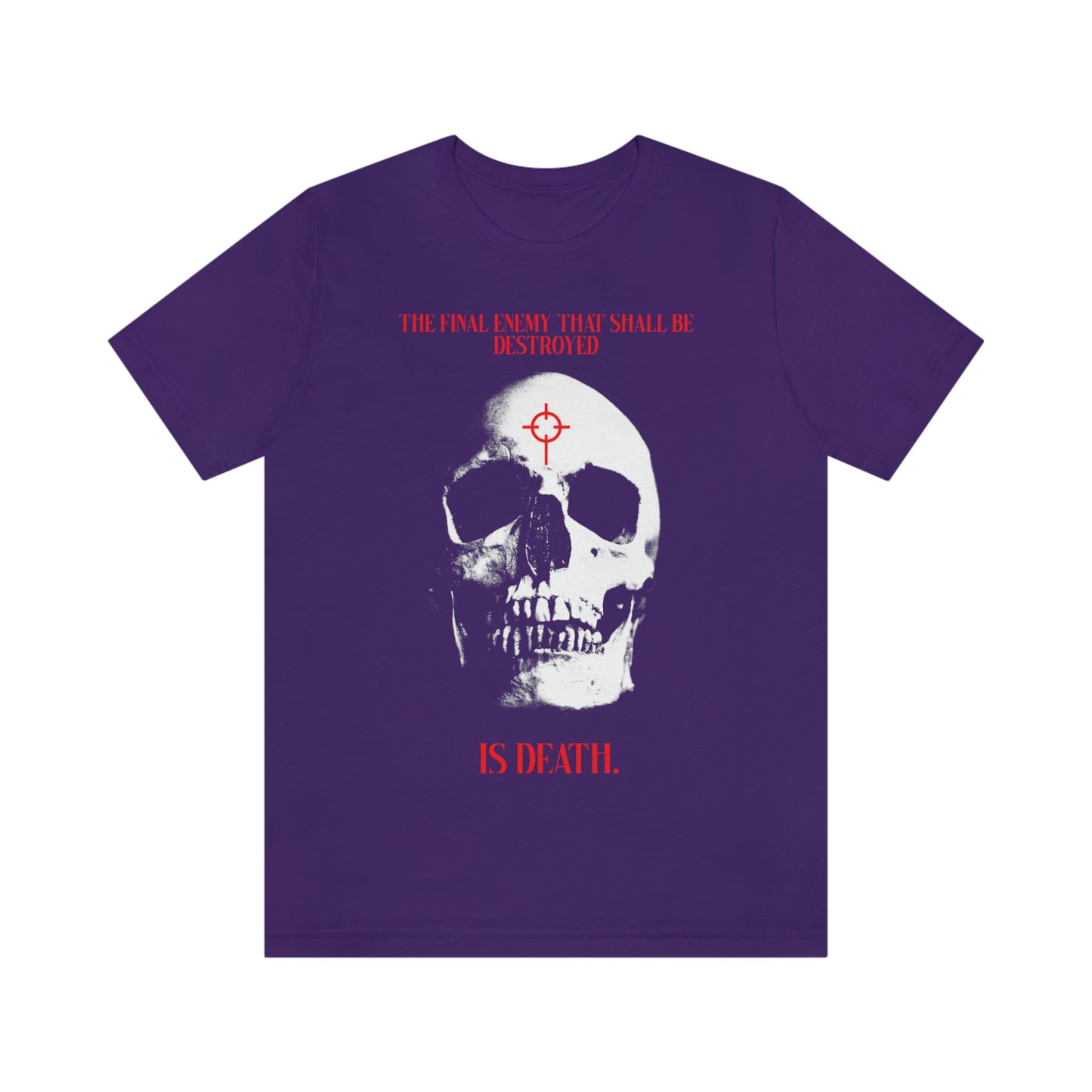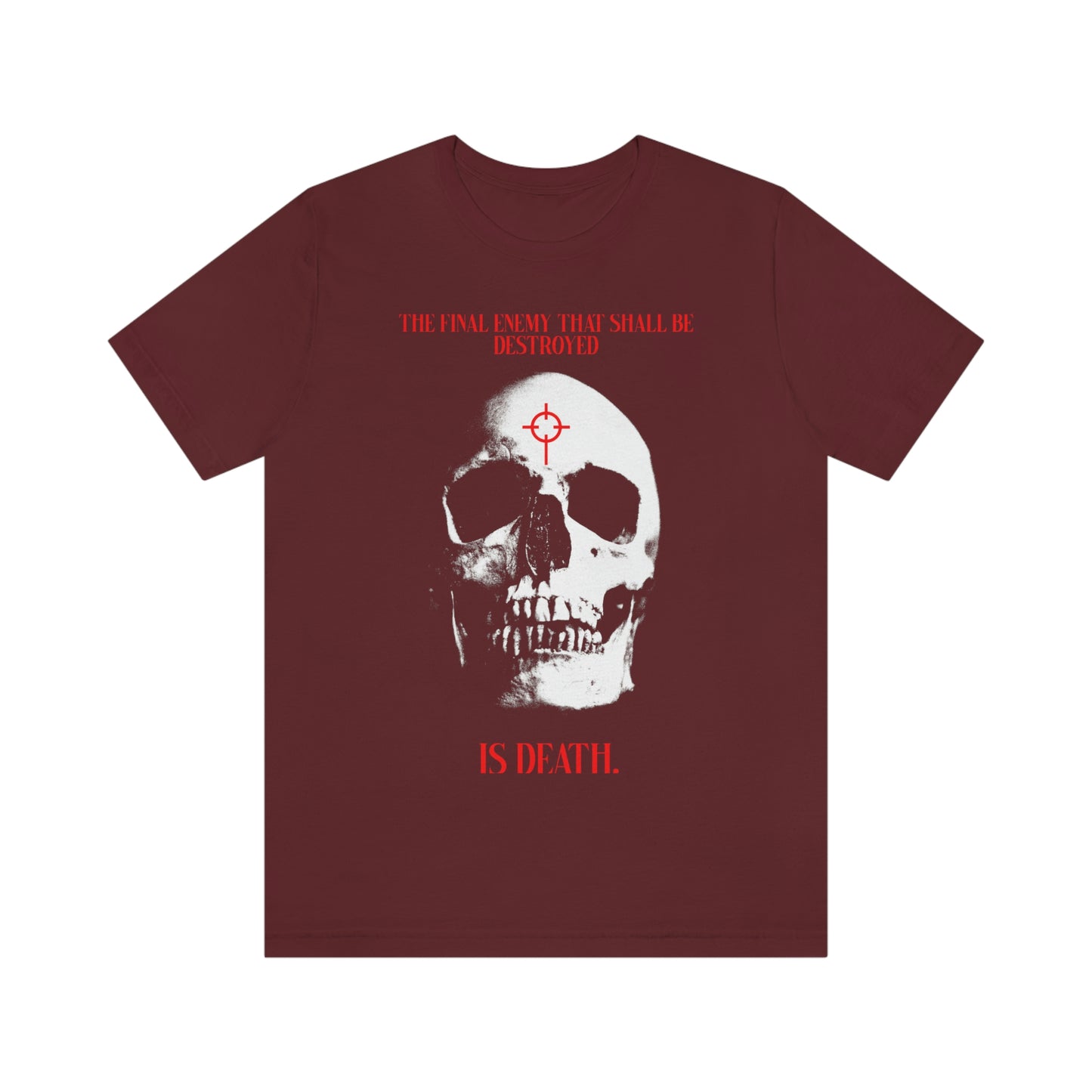 Product Update Emails
Subscribe to receive emails about products added to our store.