Regular price
Sale price
$24.99 USD
Unit price
per
Sale
Sold out
Share
"Again, the kingdom of heaven is like unto treasure hid in a field; the which when a man hath found, he hideth, and for joy thereof goeth and selleth all that he hath, and buyeth that field."
- The Gospel According to Matthew 13:44 (KJV)
☦️
"The field is the world, the treasure is the preaching and knowledge of Christ. It is hidden in the world. For as St Paul says, We preach a wisdom that is hidden (1 Cor 2:7). He who seeks knowledge of God, finds it. And all that he has, be it pagan [or secular] doctrines, wicked practices, or money, he immediately throws away and buys the field, that is, the world. For he who has knowledge of Christ has the world as his own possession. For having nothing he possesses everything, and has the elements as his servants and commands them, as did Joshua and Moses."
- Blessed Theophylact
☦️☦️☦️
This is one of a series of four posters. Click here to see them all. Add all four posters (regardless of size) to your cart and a 15% discount will be automatically applied to each item (applicable only to this series). 
Subscribe to product updates to be notified when new products are added!
☦️☦️☦️
Our posters are made in the USA with environmentally-friendly manufacturing processes, and are printed on 176 gsm (65 lb) white cardstock. 
View full details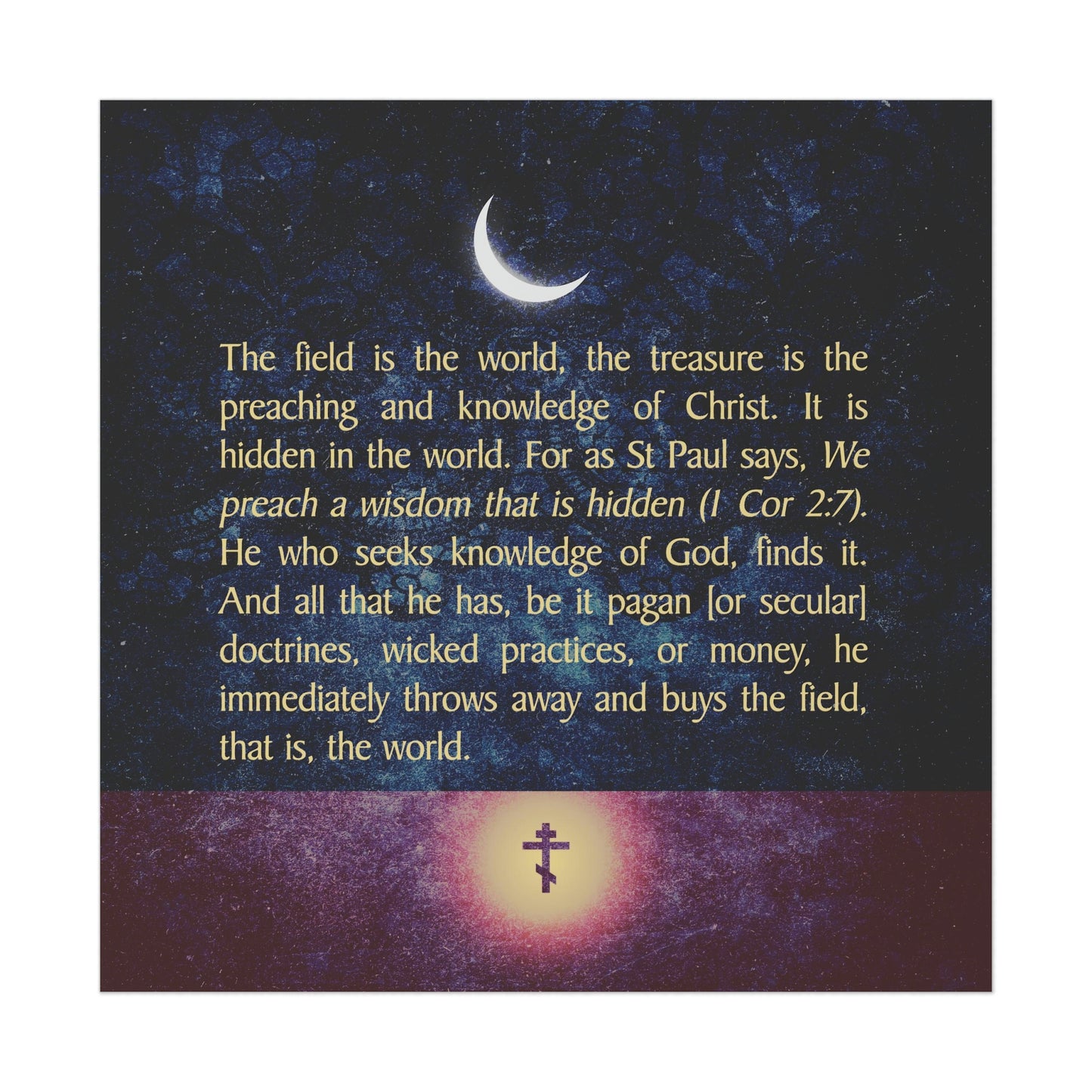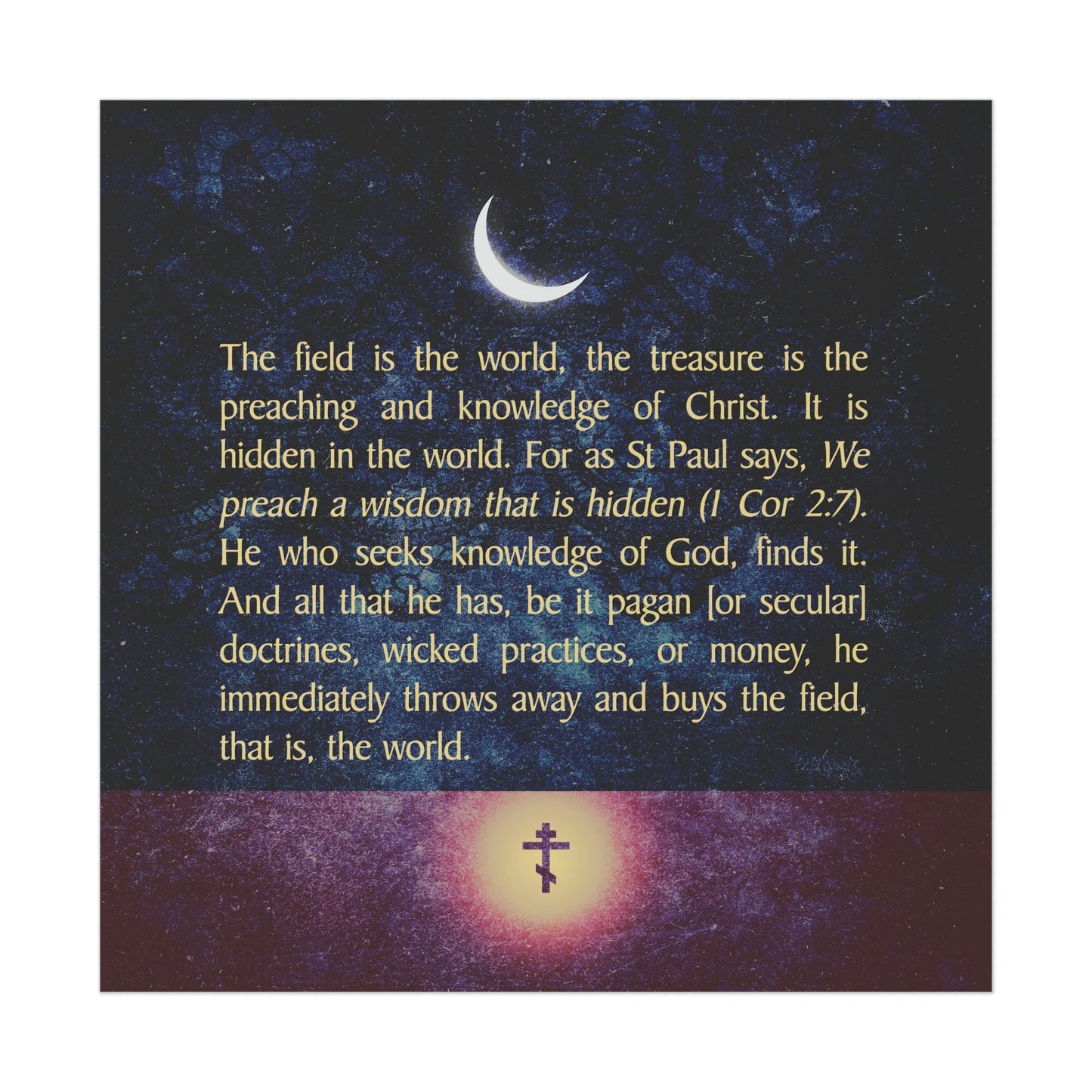 Product Update Emails
Subscribe to receive emails about products added to our store.